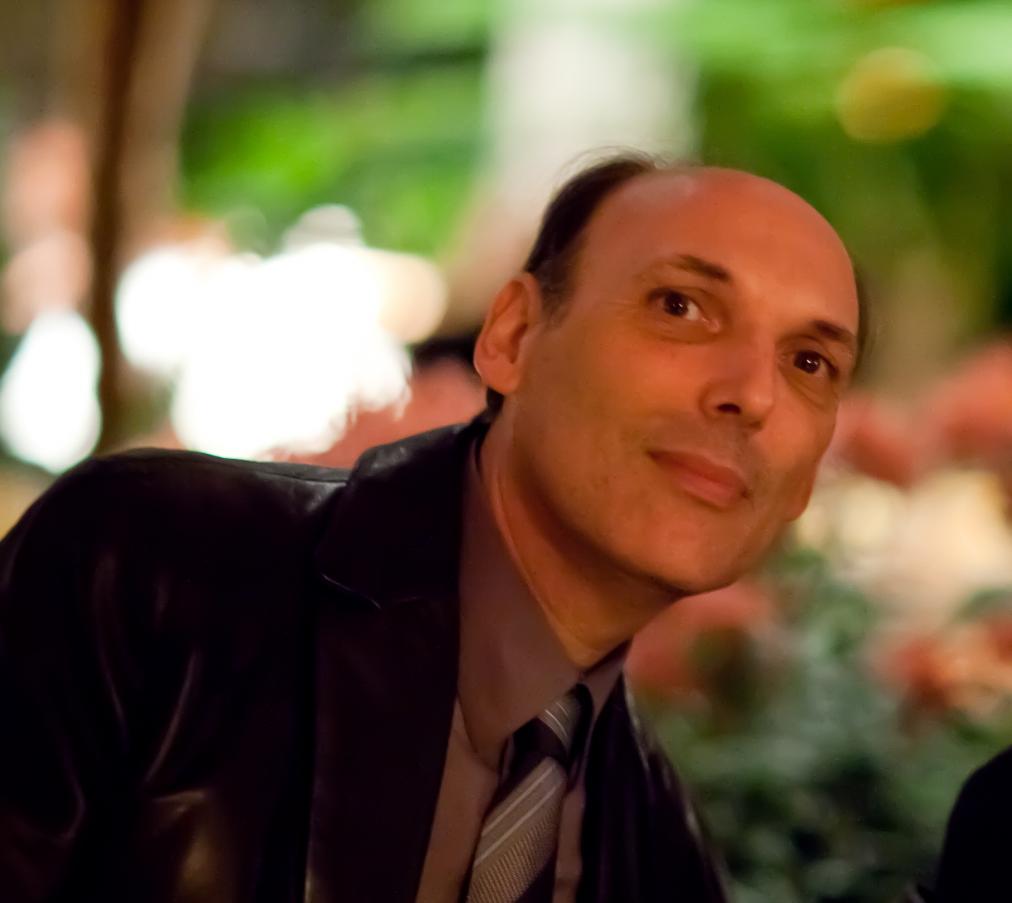 Welcome from Rob Sabal
Dean of the School of the Arts
Welcome to Emerson College's School of the Arts, a learning community of artists, scholars, and professionals who empower students to make art that makes change.
Our approach to art education integrates practical experience in making art with the habits of mind and the broad range of human knowledge drawn from the liberal arts. 
We are home to three dynamic and exciting academic departments: Performing Arts, Visual and Media Arts, and Writing, Literature & Publishing. In addition, we play host to our Center for Comedic Arts, which offers the nation's first BFA in Comedic Arts, and the Engagement Lab, a research center employing human centered design to help community partners address pressing social problems. 
We currently offer fifteen majors, twelve minors, and seven graduate degrees, including film and video production, acting, creative writing, design for stage and screen, musical theatre, publishing, media studies, comedy writing and performance, theatre education, writing for film and television, and popular fiction writing and publishing. School of the Arts faculty members are internationally recognized artists and industry leaders, who teach spirited classes, skillfully combining intellectual scholarship with creative practice.
At Emerson, we aim to offer education that helps you find your voice, to develop your artistic identity, and to speak your truth. Over the years, we have helped many of our alumni do precisely that. Our ranks include Emmy Award and Pulitzer Prize winners, National Book Award finalists and judges, and Broadway actors and producers. Our faculty and alumni have been profiled by the New York Times, Hollywood Reporter, USA Today, Boston Globe, National Public Radio (NPR), regional and national TV broadcasts, and more.
We are home to a variety of arts programming where our students and faculty collaborate with and learn from distinguished visiting artists. These programs include Emerson Stage and ArtsEmerson productions, the Bright Lights Film Series, the WLP Reading Series, Ploughshares literary journal, Emerson Contemporary, the Engagement Lab, and many more. 
Recognizing the global nature of our fields, the School of the Arts encourages students to study in places like Hong Kong, Greece, Ireland, Columbia, Russia, England, and Australia, or at our Emerson campuses in The Netherlands or Los Angeles.
Extensive partnerships further enhance educational opportunities for our students. The ProArts Consortium encourages Emerson students to take courses at the Berklee College of Music, SMFA at Tufts, or Mass College of Art. School of the Arts partnered studio courses connect students with organizational leaders at sites like the Boston Globe, the Massachusetts Bay Transportation Authority (MBTA), or Massachusetts General Hospital to engage important social problems while producing portfolio ready material in their fields.
These offerings are not only central to students' experiences at Emerson, the School of the Arts' faculty, staff, and students also aid in the production of the culture of greater Boston, leading and transforming the arts and culture community.
The arts—and, by extension, art education—has the power to change the world. Artists see problems from new and unique perspectives, challenge assumptions about what's possible, connect disparate people in new ways toward common ends, and ultimately, make the world a more humane and beautiful place. The School of the Arts is committed to art education that empowers students to make art that makes change—one that asks them to hone their craft and expand their vision so they can investigate and interrogate their world; engage in creative problem solving, critical thinking, and collaboration; and enliven and enhance their community and culture.
We hope you'll join us in our endeavors.
Sincerely,
Rob Sabal
Dean