Flights
Flights are not included; please book your flight on your own. If traveling from outside Europe, we suggest arriving a day or two before your tour begins to allow ample time to get over jet lag and be well-rested to enjoy our trip. Note that flights from the East Coast of the US arrive the day after they depart. So, a Thursday evening departure arrives in Amsterdam on Friday morning. 
We strongly suggest arriving at least a full day early, both to acclimate to the time change and to allow for any travel delays.
Airport
Fly into Schiphol Amsterdam Airport (AMS). For more information, visit Schiphol's website.
Those incorporating this trip into a larger travel itinerary in Europe might want to depart from Weeze Airport in Germany, which is less than a 20-minute drive from the Castle.
Accommodations
Amsterdam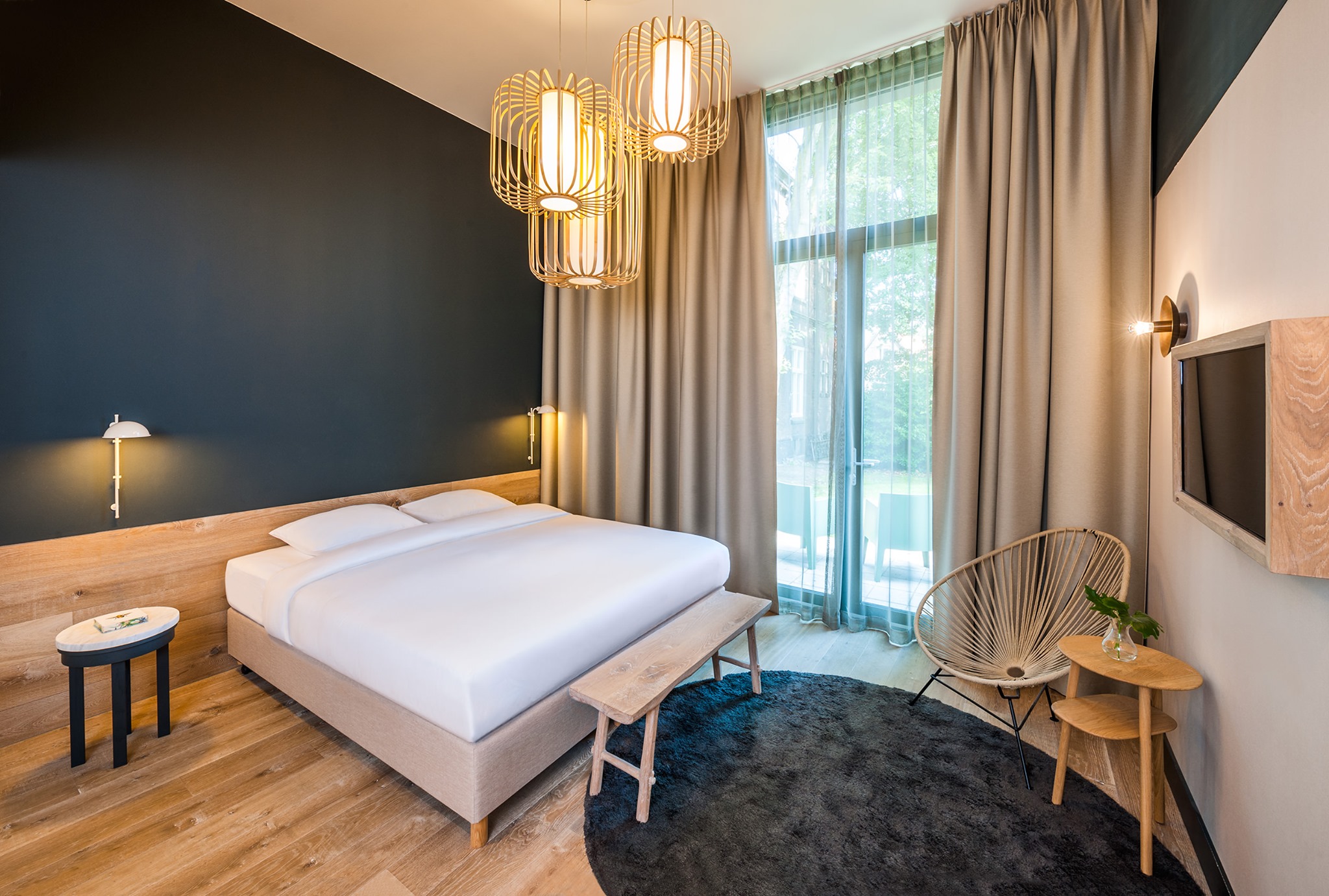 Located in a vibrant district of Amsterdam, Hotel Arena is an intimate four-star Design Hotel. It features a bar and restaurant that serves breakfast, lunch, snacks, and dinner.
The hotel is centrally located, within walking distance of museums and restaurants and Oosterpark, a large city park.
Well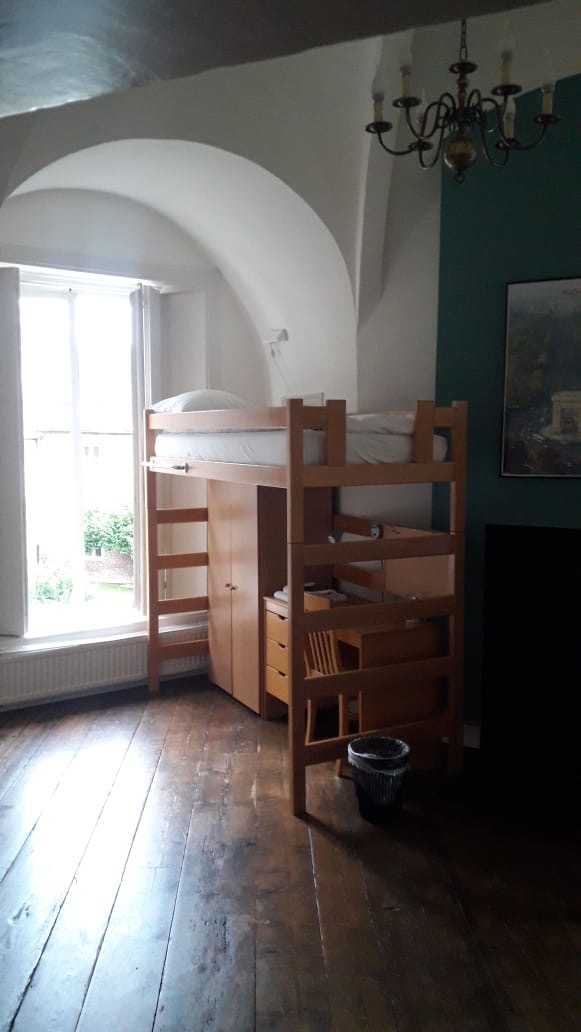 If you have been to the Castle, then you remember that the dorm-style rooms have single beds and at least one sink.
All beds are lofted over a desk and wardrobe. If accessing an upper bed via a ladder would be a challenge for you, your bed can be lowered if requested when registering for the trip. 
Individual shower and toilet rooms are located on each floor. Each private shower room has a door that locks on the inside. It is important to note that the showers may be considered "narrow" by some, as they are built to Dutch standards, not American. There is no air conditioning at the Castle; fans are provided.
Travel Insurance
To protect you and your trip investment, the College strongly encourages you to purchase travel insurance from an insurance company of your choice. Most medical insurance companies offer greatly reduced benefits when traveling internationally (if they offer any at all), and they usually provide very limited to no coverage for an international medical evacuation. Please consider budgeting for and purchasing travel insurance.