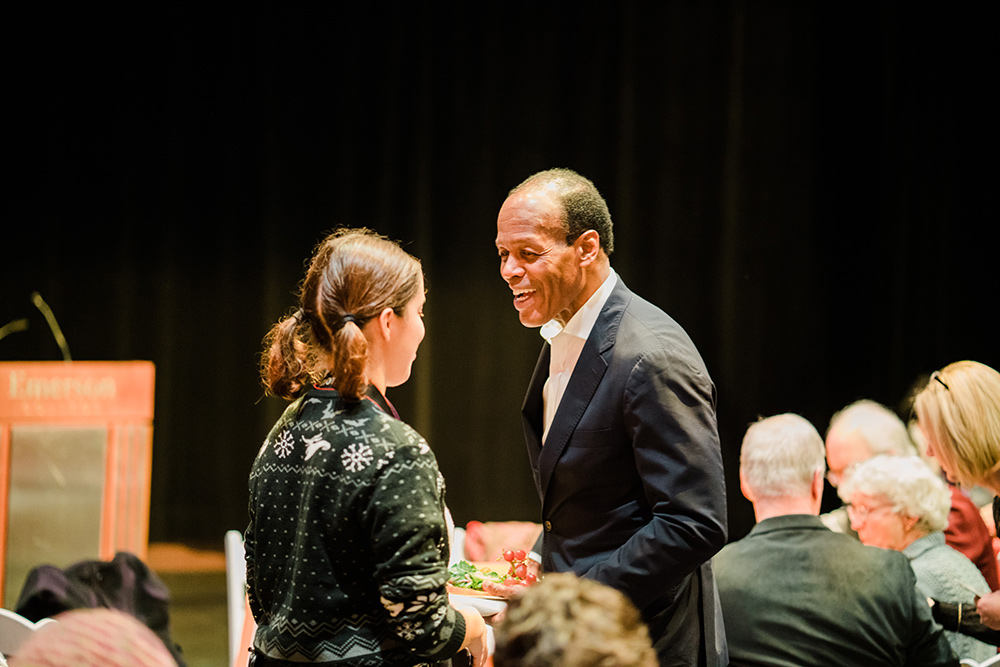 Emerson and Marlboro Colleges are exploring an alliance that will involve Marlboro moving its academic programs to Emerson beginning in Fall 2020, at which time Marlboro undergraduates will be invited to matriculate and tenure-track faculty may choose to teach at Emerson.
Under the plan, Marlboro undergraduates will complete their degrees and Marlboro tenured and tenure-track faculty will continue to teach at Emerson. In turn, Marlboro will transfer its $30 million endowment to Emerson, fully funding the liberal arts and interdisciplinary studies program, which will be renamed the Marlboro Institute for Liberal Arts and Interdisciplinary Studies at Emerson College.  Marlboro will close its Vermont campus at the end of the 2019-2020 academic year.
Emerson is internationally recognized as the nation's premier institution of higher learning devoted to liberal arts, communication, and the arts, with campuses in Boston, Los Angeles, and The Netherlands, and degree-granting programs in Paris, Barcelona, and, beginning Fall 2020, Lugano, Switzerland.
Established in 1946, Marlboro is a tight-knit community of scholars dedicated to independent learning and academic excellence. Marlboro's 150 undergraduates design their own course of study, much like Emerson students enrolled in the self-directed program housed in the Institute for Liberal Arts and Interdisciplinary Studies.
Emerson and Marlboro have each formed working groups on the essential elements of the alliance. The groups are meeting separately and jointly to propose various aspects of the implementation of the alliance, including but not limited to, academic affairs, student life, administration, human resources, fiduciary matters, and governance.
The work is to be completed in mid-spring, with the goal of confirming the alliance by July 1, 2020.