The Engagement Lab

The Engagement Lab at Emerson College is an applied research and design lab that investigates and creates media and technology to reduce disparities in civic participation. We work with partners to co-design solutions to the most pressing problems in democracy and governance, including participation gaps, gender or racial discrimination, lack of basic media literacies, youth exclusion, and gaps in public health practices. 
From playing games to making media, to running campaigns, we create opportunities for people to creatively participate in civic life. Whether they are used in classrooms or town squares, the tools and processes we develop make civic engagement meaningful for citizens and communities.
Global Opportunities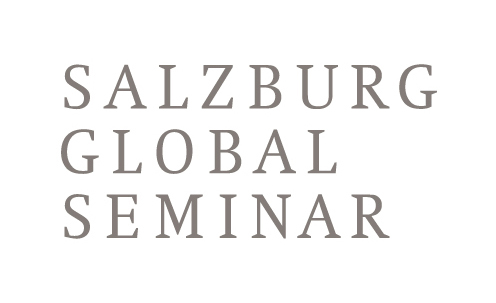 Our Media Design Master's program reserves exclusive space for students interested in teaching to participate in a signature global-civic media program called the Salzburg Academy on Media & Global Change.
During the month-long program, you will work as teachers and graduate assistants in Salzburg, an intense and experimental setting for pedagogy practice.
The Salzburg Media Academy annually gathers over 75 students, 15 faculty, and 15 visiting scholars and practitioners from over 30 countries around the world for one month in Salzburg, Austria, to explore how media can respond to the most pressing problems of our time, and to rapidly prototype and create civic media responses to such problems.
Student Project Spotlight
Port(land) of Opportunity by Justin Warren
Port(land) of Opportunity is a game for immigrants and refugees living in Portland, Maine to learn about services available to them in Portland. The Office of Economic Opportunity wanted to try stepping away from more conventional approaches of seeking community feedback (such as interviews and focus groups, as they have used in the past) and instead created an educational game in hopes of making the process more engaging and meaningful to participants.
Check out all of our student projects and research through Emerson's Engagement Lab.
Alumni 
Our Alumni have gone on to work for diverse industries and organizations such as:
The Obama Foundation
Global Family Research Project
Harvard Kennedy School
National Organization on Disability
Gimlet Media
Boston Public Health Commission
Department of Veteran Affairs
National Association for Media Literacy Education
Canadian Association of Community Television
Career Outlook
There is an increasing number of jobs in media design within the public, private, and non-profit sectors. Students in the program gain experience working with a variety of community-based organizations and will be prepared for jobs such as:
Digital Strategist
Innovation Director
User Experience Designer
Civic Designer
New Media Catalyst
Applied Research
Communications Director
Community Relations Specialist
Corporate Social Responsibility Manager
Community Manager
Director of Civic Engagement
Civic Technologist
Civic Artist
Graduate Student Association
The Graduate Student Association supports graduate student's professional goals by connecting them with the campus community.
Career Development Center
Connect with a career counselor, prep for an interview or ask for resume advice with the help of our Career Development Center.
Student Accessibility Services
The Student Accessibility Services strives to create an inclusive campus for all students.
Emerge is Emerson's online community connecting current students with alumni from around the world.
Off-Campus Student Services
Emerson's Off-Campus Student Services provides students with advice on neighborhoods, finding roommates, average rent prices, lease help, and more.