We have created a unique itinerary for you that offers some customized group experiences as well as plenty of unstructured time to explore Amsterdam and Well on your own. 
Please note that this itinerary is tentative and subject to change. View which activities and meals are included in the trip cost on the pricing and registration page.
Saturday, August 26
Day 1: Kasteel-Bound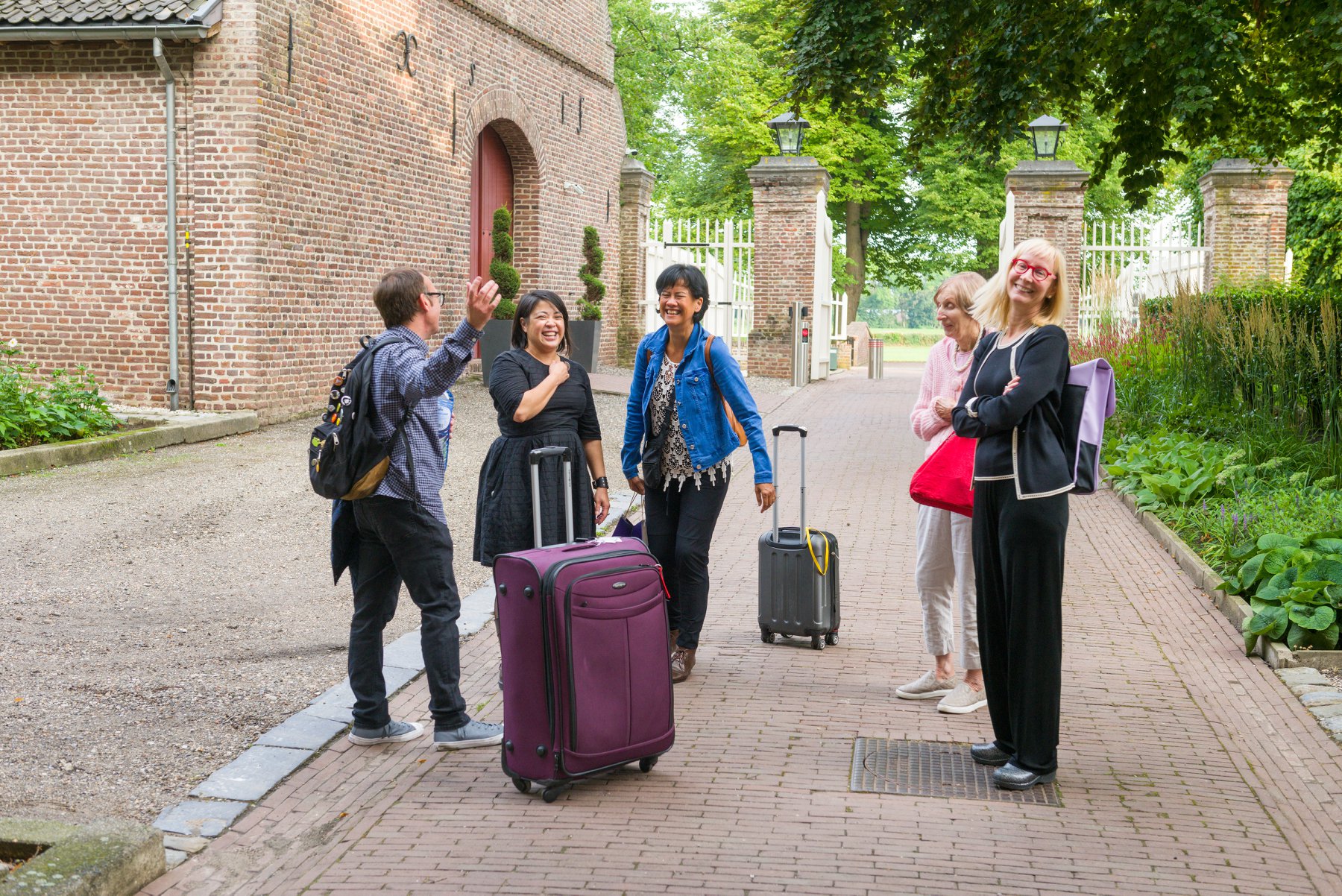 Although our trip officially begins on Saturday, we recommend arriving a day early to give yourself time to acclimate to the European time zone and allow for any potential travel delays. So, for example, if you are departing from the East Coast, you might want to consider flying out on Thursday night in order to arrive on Friday morning.
 
At 11:00 a.m., board a luxury chartered coach from Amsterdam Airport Schiphol that will transport the group to the Castle. Two hours later, walk through the gates of Kasteel Well and drop off your luggage in your room.
 
Get to know your fellow travelers over lunch together in the dining hall, after which you may settle in and explore the building and grounds on your own or Kasteel staff will offer an optional guided tour.
 
After a peaceful day settling into the castle, meet at 6:00 p.m. for a wine reception and dinner, after which we'll enjoy a nightcap, perhaps sharing castle memories and certainly talking about the new ones we'll make on this trip! Enjoy liqueur, coffee, tea, chocolates, and good company.
Sunday, August 27
Day 2: Discover Well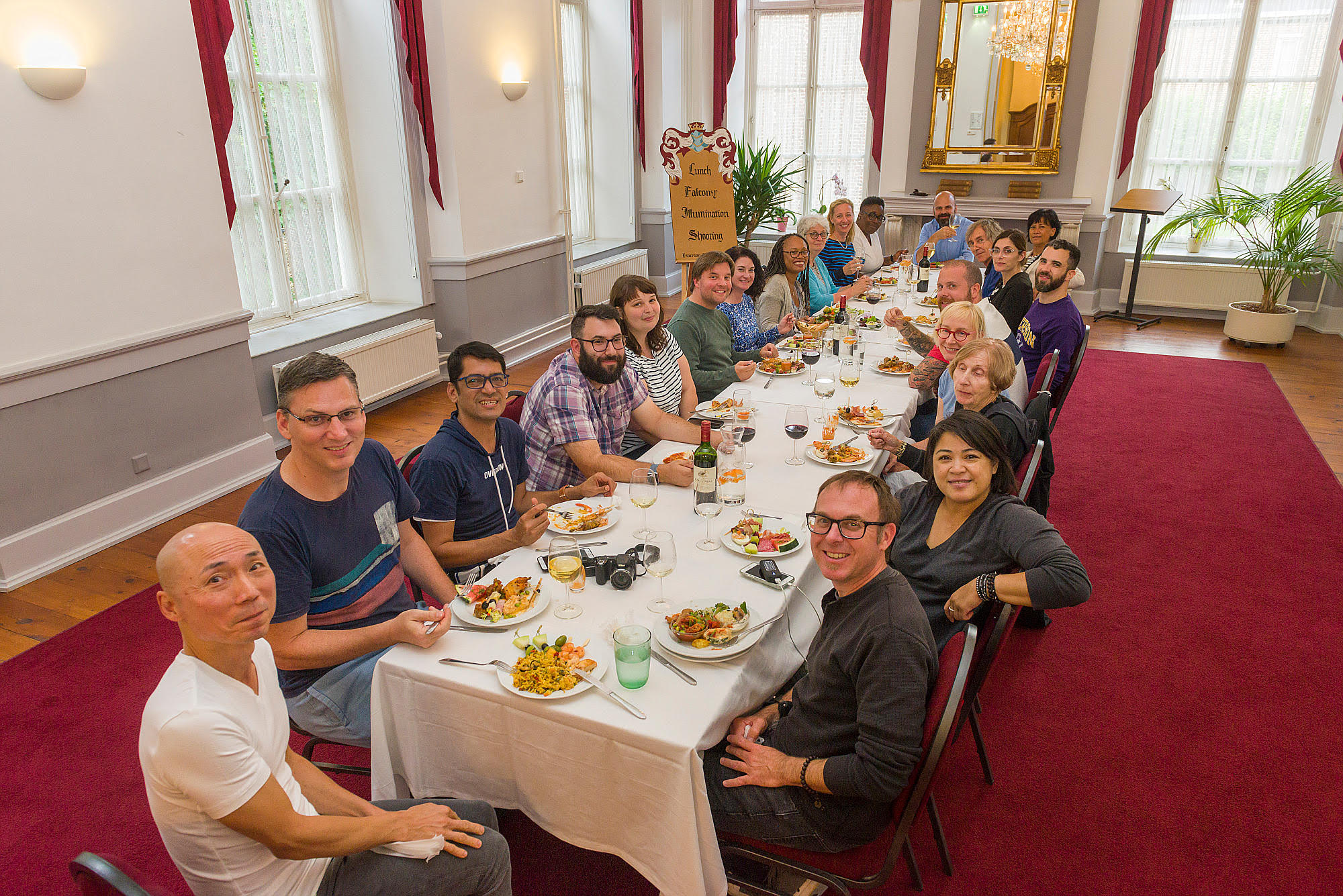 Wake up in a medieval castle, see the moat and peacocks out the windows, and make your way to a bountiful brunch.
Whether this is your first time in Well or you are returning to reminisce, the day is yours to discover or rediscover the Castle and the bucolic village of Well. Bikes will be available if you'd like to explore in true Dutch fashion.
Enjoy lunch on your own and rejoin the group for a dinner at the Castle followed by a festive wine reception with Kasteel Well faculty and staff and time to share stories of the day over a nightcap.
Monday, August 28
Day 3: An Excursion to Belgium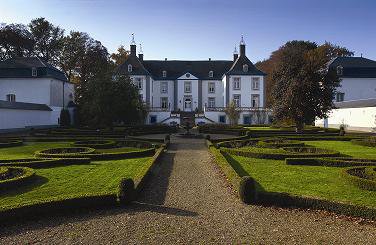 Starting our day with breakfast in the dining hall from 8:00 a.m. to 9:30 a.m. we then board a luxury chartered coach for the two-hour ride to Wijnkasteel Genoels-Elderen, Belgium's only wine castle.
 
Upon arrival, we'll enjoy a guided tour of the winery (while wine tasting!), which includes the vineyards, gardens, a distillery, and cellars dating from the 13th to 20th centuries. Following the tour, we'll conclude the visit with lunch in the Castle gardens. We'll head back to Well at 4:00 p.m.
 
A light dinner will be served when we return to the castle, followed by a nightcap and lovely social time with the group upstairs in our central Living Room called "Dulcia's Place."
Tuesday, August 29
Day 4: Welkom to Amsterdam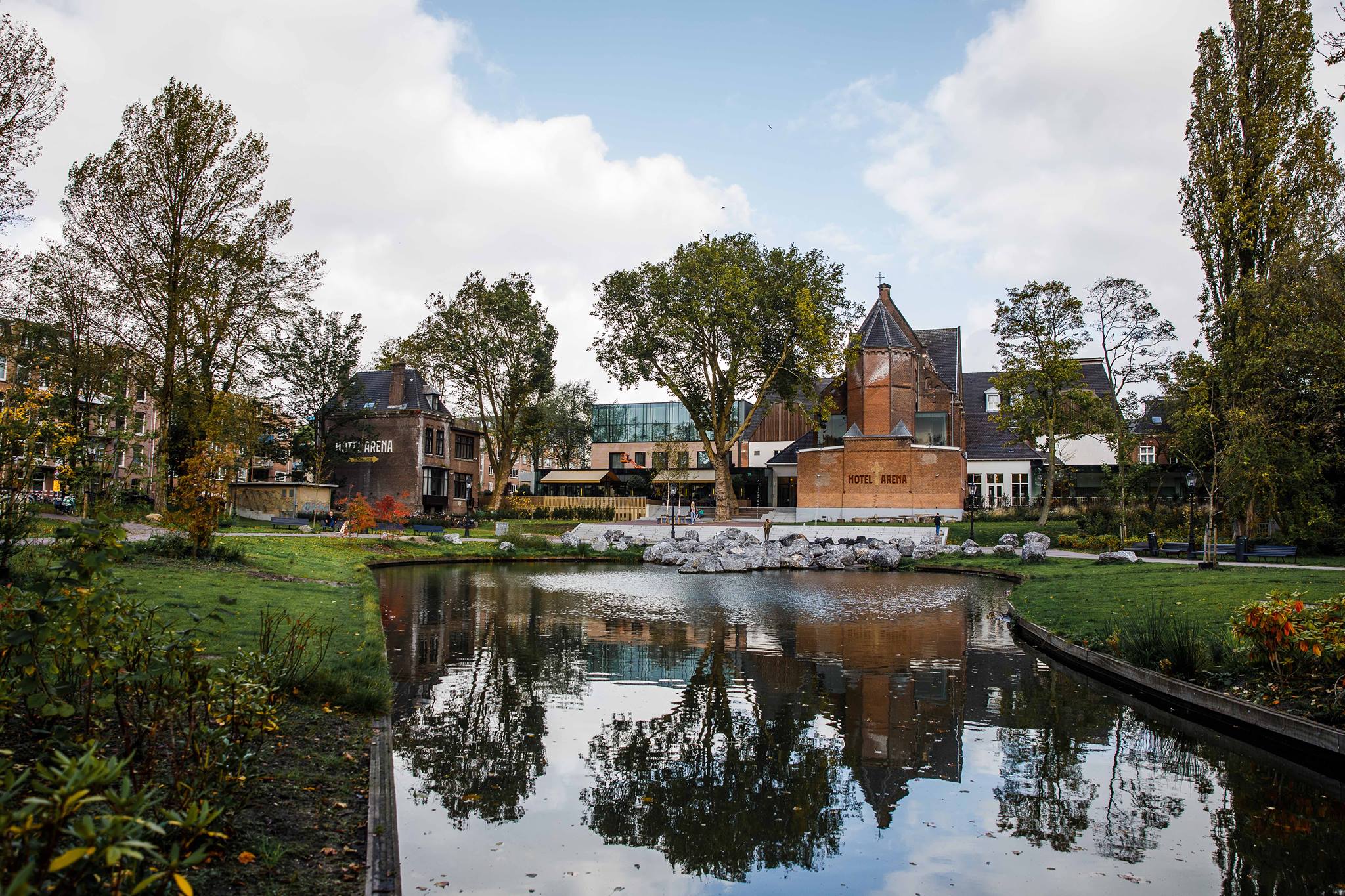 Sleep in or wander the grounds with your new friends, taking photos and soaking up the verdant Well scenery before heading to Amsterdam. We'll cap off our time at the castle with a festive full brunch available in the dining hall from 9:00 a.m. to 11:00 a.m.
 
Say tot ziens to Well at noon and board a luxury chartered coach that will transport the group to Amsterdam. Two hours later, arrive at Hotel Arena and drop off your luggage in your room. After checking in and having some time to relax, join the group at 5:00 p.m. for dinner on a private canal boat tour through the heart of Amsterdam. After this fun and informative tour, you are free to explore Amsterdam's nightlife.
Wednesday, August 30
Day 5: Art and Culture in Amsterdam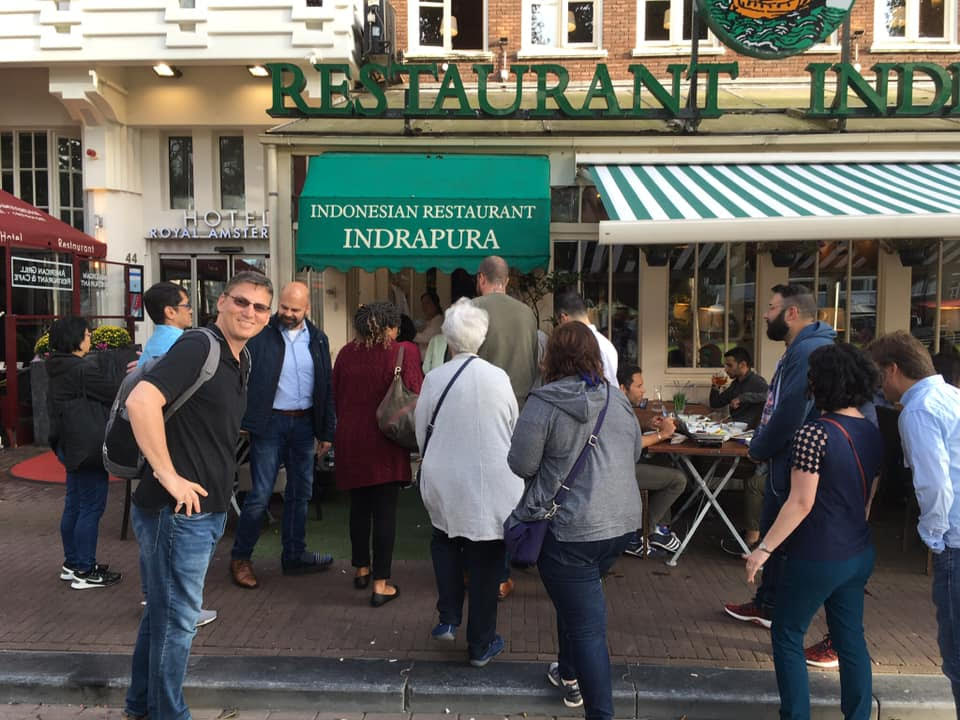 Start the day off with breakfast at the hotel before exploring the art and culture of the city. Sign up for one of three options, each expertly guided by a Kasteel Well faculty member:
See the works of the great Dutch masters at the Rijksmuseum
Explore the art of the moving image while touring the modern, seaside Eye Film Museum and admire the contemporary architecture of Amsterdam North
Make the hidden history of the African Diaspora visible on a Black Heritage Tour 
Your afternoon is free in Amsterdam, followed by a celebration of our time together over a unique dining experience at Indrapura: a "rijsttafel," a typical Indonesian meal adapted to the Dutch palate.
Thursday, August 31
Day 6: Fond Farewell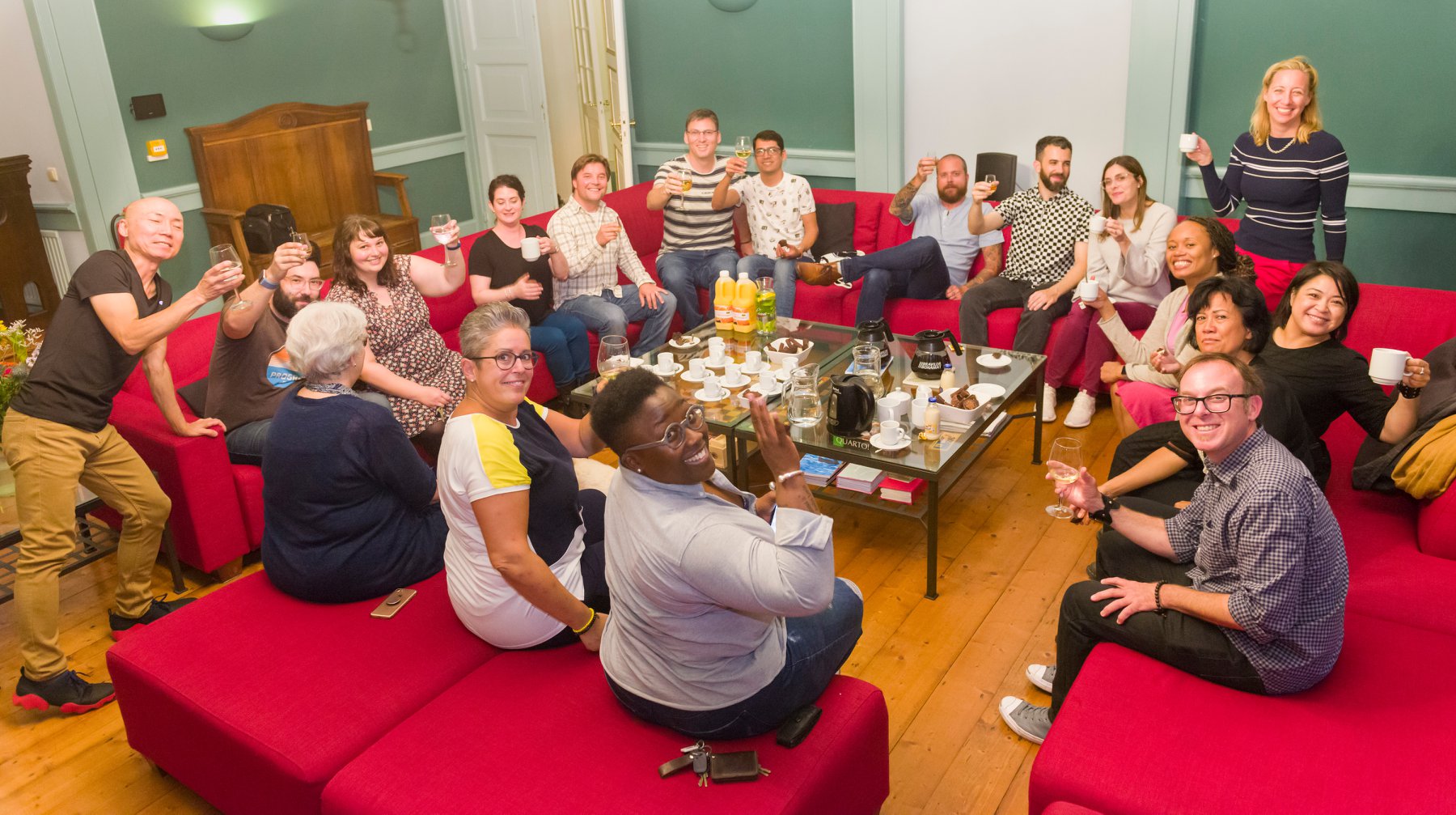 We'll toast our trip and new friendships over breakfast together at the hotel from 8:00 a.m. to 9:00 a.m. Participants will say a fond farewell and depart on a luxury chartered coach for the Schiphol Airport Amsterdam at 11:00 a.m. For those that linger longer, there is the option to store your luggage at the hotel and continue your exploration of Amsterdam.