Celebrate our Pride this June!
For so many of our current students and alumni, Emerson represents the beginning of their Pride experience; it's the place where they found their voices and found themselves. From June 18 to June 25, we will be celebrating our LGBTQIA+ Emersonians and raising money for The Emerson Pride Fund, with a full schedule of virtual and in-person events. Join us for drag bingo, film screenings, in-person gatherings, panels, and so much more. And when you make a gift from June 18 to 25, you'll receive the second limited-edition Emerson Pride pin to show how proud you are of our Pride!
This past year, the Emerson Pride Fund has played an integral role in bringing the queer community on campus together. Under the direction of the Office of Intercultural Student Affairs, the Emerson Pride Fund aided in:
furthering discussions on Intersectional Solidarity
celebrating the successes of LGBTQ+ graduates through the Lavender Graduation, reestablishing EAGLE's (now Emerson's Advancement Group for Love and Expression) presence on campus and celebrating queer prom
providing cords and support for the Rainbow Reception
supporting the student organizations Theyta, EAGLE, and Spectrum
and so much more!
Donate to the Emerson Pride Fund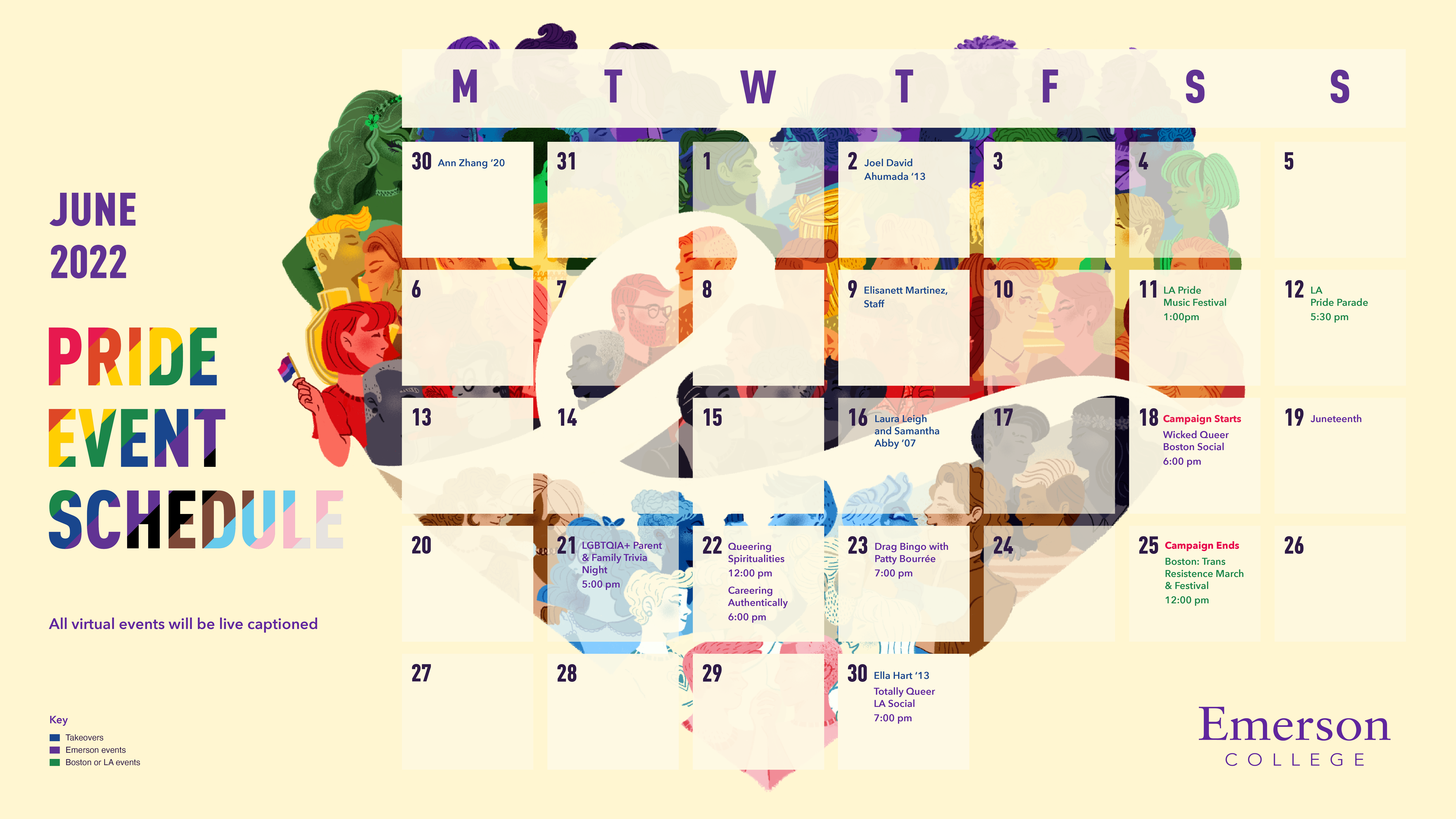 Takeovers
Follow along and get to know LGBTQIA+ alumni and staff as they are spotlighted on the @emersonalumni Instagram stories throughout the month!
Boston and LA Events
Attend local Pride events in the U.S. cities where we have Emerson campuses — from parades to marches, there are tons of ways to get involved and have fun.