At Emerson College, you won't just live in Boston; you'll be plugged into it.  
Here, you'll live and learn around the corner from global news organizations, publishing companies, research institutions, state and local government offices, advertising agencies, media consultancies, nonprofits, art museums, and more. Our downtown campus—across from the nation's oldest public park, Boston Common—puts you in the center of it all. Literally.
As an Emerson student, you might start your morning off by grabbing a coffee from the Lion's Den and taking a stroll through Boston Common before your first class. After class, you and a friend would hop on the MBTA's Green Line and head to the Museum of Fine Arts to check out a new exhibit. After getting a quick bite to eat in the Fenway neighborhood, you'd walk back to campus along the shopping mecca of Newbury Street to make it back in time for an EVVYs meeting. After the meeting, you and your classmates would grab dinner in the Dining Center before attending an ArtsEmerson performance at the Jackie Liebergott Black Box Theatre on campus.
Life & Culture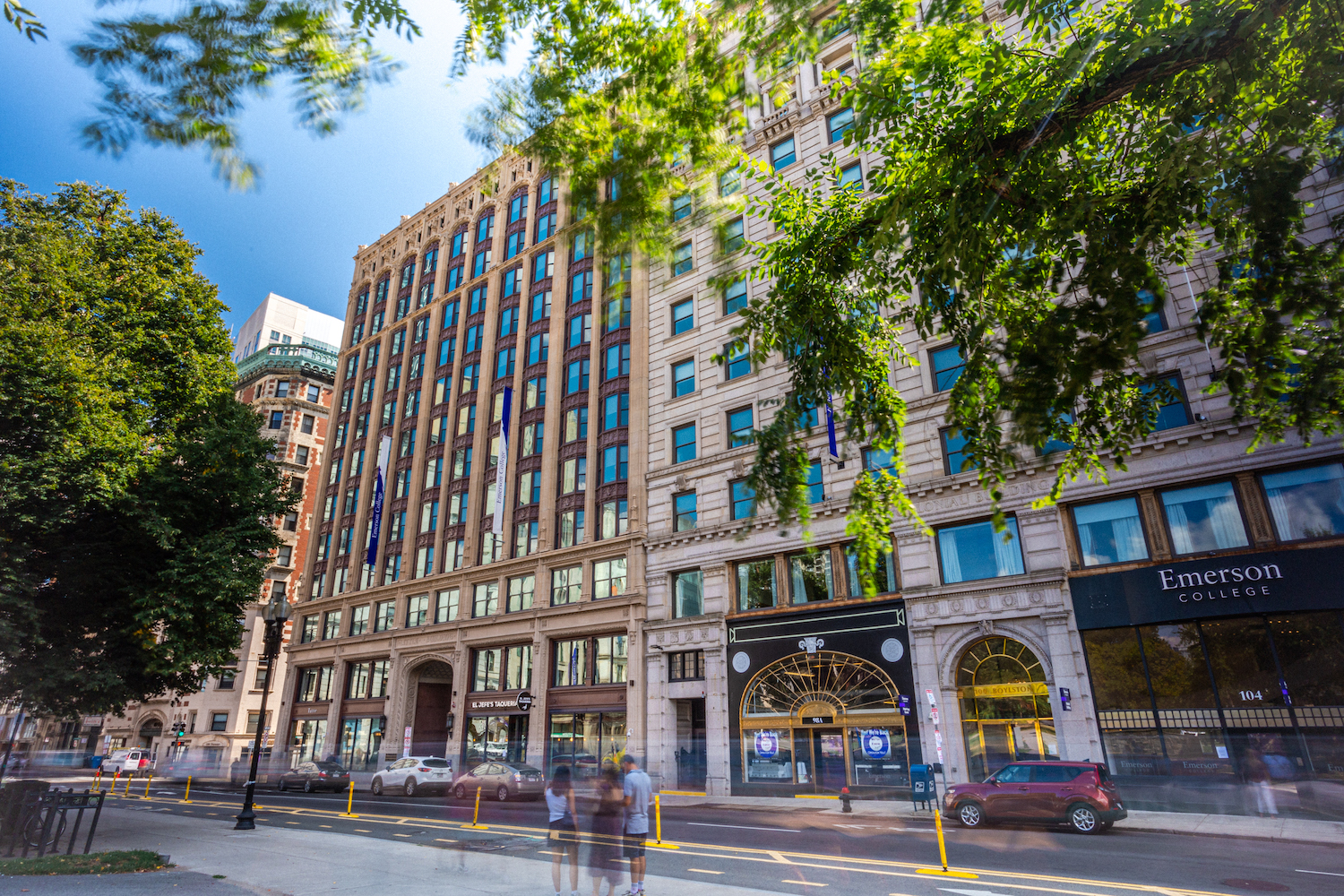 Emerson is knit into the fabric of Boston, and, in turn, the city powers everything we do. In a metropolitan area with more than 300,000 students and more than 80 colleges and universities, you'll join in the energy of what we consider the best college town in the US.
With the main campus being located in the heart of the Theatre District, you'll be steps away from world-class performances at venues such as: 
Boch Center Wang Theatre;
Citizens Bank Opera House,
Charles Playhouse;
Our very own Cutler Majestic Theatre, Emerson Colonial Theatre, and Paramount Center.
Learn more about students' eligibility for free tickets to all ArtsEmerson productions.
Walk or ride the T to some of the nation's best art, science, and cultural museums, including:
Institute of Contemporary Art;
Museum of Fine Arts, Boston;
Museum of Science;
John F. Kennedy Presidential Library and Museum, and more.
Learn more about Boston's cultural attractions.
Take classes at any of six other prestigious arts colleges in the area through the ProArts Consortium. Venture a few blocks from your residence hall to the Charles River or Boston Harbor. Show your Boston pride at a Red Sox, Bruins, or Celtics game. Follow the Freedom Trail to learn about the city (and the country's) history. Explore abundant green spaces, browse antique bookstores, or take a study break at one of the independent coffee shops scattered near campus. 
Learn more about Boston's neighborhoods.
Careers & Internships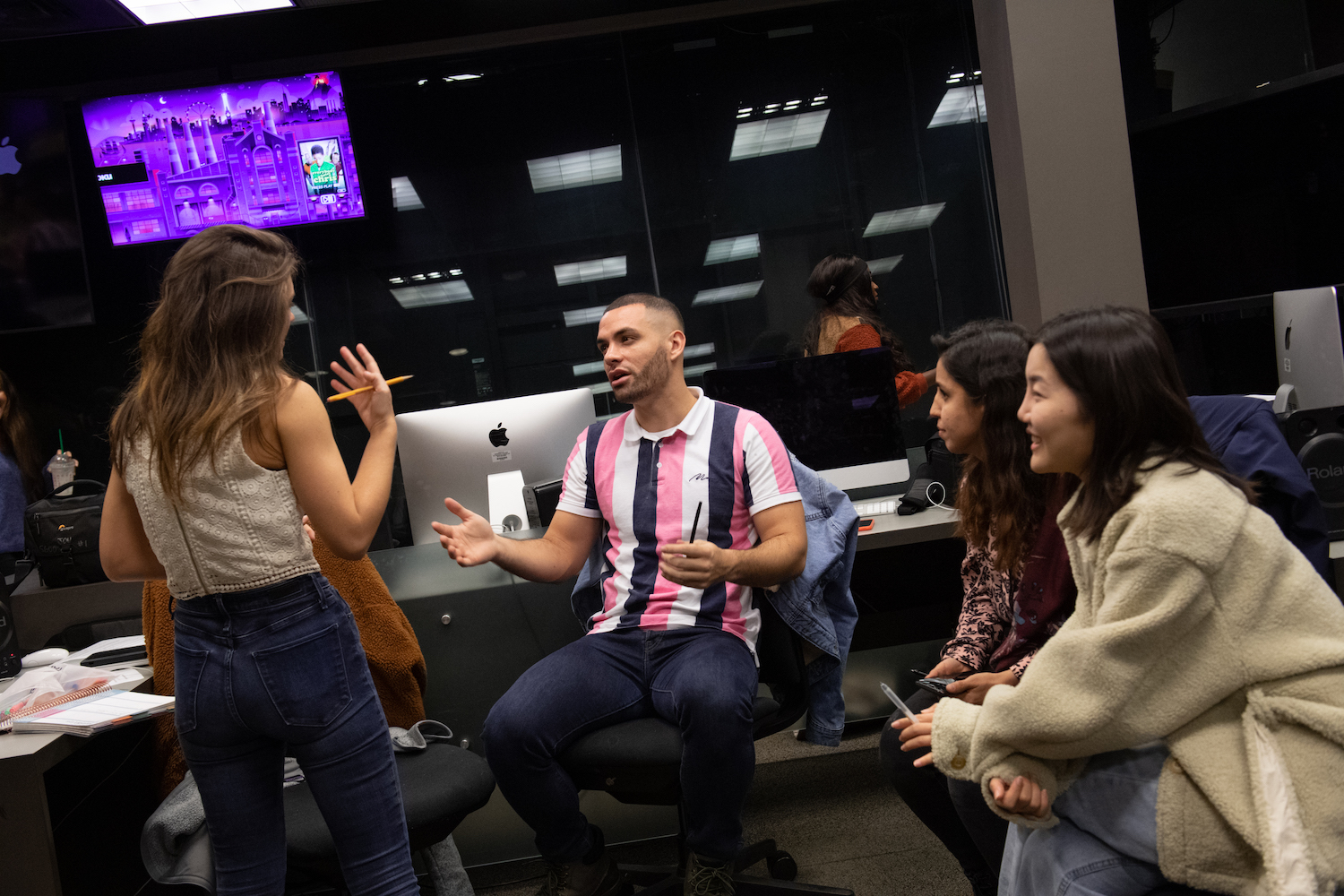 Boston isn't just a great place to go to college; it's a great place to build a future. Here, you will have access to connections and career opportunities with some of the biggest and best names in communication and the arts. You'll be surrounded by peers, professionals, and academics who will help you get the most out of your college experience. And you'll have the chance to intern at companies and organizations like: 
Arnold Worldwide;
Boston Ballet;
Boston Celtics;
The Boston Globe;
Dana-Farber Cancer Institute;
Gillette;
Houghton Mifflin Harcourt;
HubSpot;
MIT Press;
Worcester Red Sox;
WBZ-TV, and more
Being an Emersonian means forging connections that will extend far beyond the classroom and long after graduation—and it could help you land your first job. 
Visit Emerson's Boston Campus
Join us for an information session, campus tour, or event.
Throughout the city, country, and world—see where Emerson can take you.