The Massachusetts Arts Stagecraft Initiative (MASI) is a paid professional development program designed in partnership between the Boston Arts Summer Institute (BASI) and the Office of the Arts at Emerson College to strengthen the creative economy and increase equity & diversity in the performing arts industry. Through a combination of in-classroom instruction and on the job training, this pilot program will provide participants with the comprehensive skills needed to create pathways for sustainable careers in theater and entertainment production.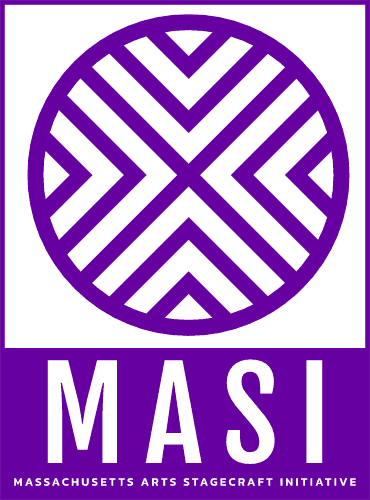 The MASI Professional Development Program will run August 28, 2023 through December 22, 2023.
Please submit your interest no later than August 14, 2023. Accepted submissions will be advanced to the more thorough application process over the course of one weeks: August 14 through August 18, 2023. Selected individuals must confirm acceptance into the program via email by August 24, 2023, to be officially accepted for the program. This is a paid position.
Program Details
Program will focus on stagecraft basics, lighting, audio, and video. 
Geared toward groups that are traditionally underrepresented in theatre and/or stagecraft, but open to applicants of all backgrounds.
No previous experience in live events or production support necessary. 
Focus on individuals within the City of Boston and immediate surrounding areas in early career development, especially those who have left/completed High School within the past 6 years.
Must be at least 18 years of age at time of application. 
8–10 participants will be chosen for this inaugural program. 
The program will be conducted in person and online (periodically). 
There is no housing allotted for this program.
There are no college credits to be earned for this program.
Reading and practical materials will be provided for all program participants.
Discounted MBTA passes to be provided
Job Placement after completing the program will be offered but not guaranteed.