Transformational leader with innovative approach to education in communication and the arts to begin tenure in June 2023
Immediate
Boston —
Dr. Jay M. Bernhardt, Dean of the Moody College of Communication at The University of Texas at Austin and Founding Director of its Center for Health Communication, has been named the 13th president of Emerson College following a unanimous vote of the Board of Trustees. He will assume office on June 1, 2023.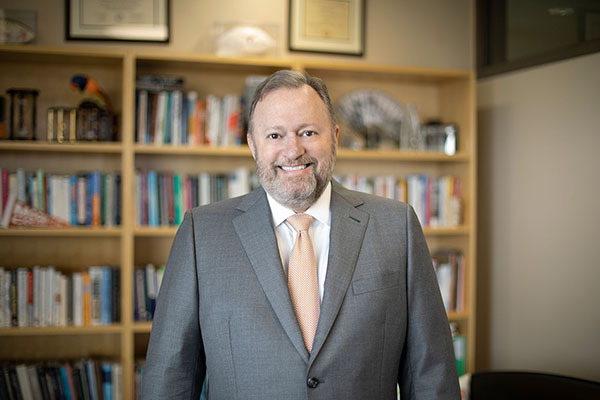 Dr. Jay M. Bernhardt
"Jay is a transformational leader whose entire academic and professional career has reinforced the powerful ways that communication of all types influence modern society. His record of innovation in communication and the arts, paired with a proven commitment to fostering an inclusive higher education ecosystem, stood out in an international search that identified many excellent candidates," said Eric Alexander, chair of the Emerson College Board of Trustees, in announcing the appointment. He further stated, "The board is confident that Jay has the experience, skills and passion to guide Emerson through a challenging period for all academic institutions and fully leverage our distinct offering to further our mission of educating leaders who will advance society through communication and the arts."
Bernhardt was chosen after a comprehensive search process that identified candidates from higher education and industry. He will succeed Interim President William Gilligan, who will conclude his interim role in May 2023, and Emerson's 12th President M. Lee Pelton, who departed in June 2021 to become President of The Boston Foundation.
As Dean of the Moody College of Communication since 2016, Bernhardt has led one of the country's largest and most comprehensive communication colleges. Under his leadership, the college advanced interdisciplinary innovation, expanded its undergraduate enrollment, added new faculty positions, improved its four-year undergraduate graduation rate to over 80%, raised more than $145 million in funding (achieving a capital campaign goal several years early), and increased funding levels for graduate students. Bernhardt oversaw the creation of numerous new academic centers, programs, and institutes in diverse areas such as media engagement, sports communication, stuttering, immersive media, entertainment industries, media data and analytics, and global sustainability, as well as developed a new residential program in New York City and significantly expanded their program in Los Angeles.
Bernhardt established the college's first Associate Dean for Diversity, Equity, and Inclusion. His team significantly increased its representation of diverse faculty and students and took important steps to advance a curricula and culture that fostered equity and inclusivity.
"Emerson's unique focus on the role that arts, communication and related disciplines play in fostering community, overcoming obstacles and creating a more equitable society could not be more aligned with my own academic, professional and personal interests in these areas," said Bernhardt. "Across Emerson– its outstanding faculty, inspiring alumni, and ambitious students – there is a commitment to innovation, excellence and collaboration that is unparalleled. I am incredibly honored to become a part of this community."
"Emerson's students recognize the power and creativity that can come from the institution's combination of experiential learning rooted in the liberal arts, along with our unwavering belief that communications of all types have the power to change the world for the better. Among outstanding candidates in a large, diverse pool, Dr. Bernhardt's personal and professional background, as well as his past focus on many of the core values that define Emerson, made him the best fit for this role," said Douglas Holloway, Co-Vice Chair of the Board of Trustees and member of the Presidential Search Committee.
Before serving as Dean and Professor at The University of Texas at Austin, Bernhardt served as a Professor, Department Chair, and Founding Center Director at the University of Florida in Gainesville. He previously served on the faculty of Emory University in Atlanta and the University of Georgia in Athens. From 2005 to 2010, Bernhardt served as Director of the National Center for Health Marketing at the U.S. Centers for Disease Control and Prevention, leading the CDC's work in health communication, marketing, media, and strategic partnerships. He earned his Ph.D. from the University of North Carolina at Chapel Hill with a focus on health communication and his master's and bachelor's degrees from Rutgers, the State University of New Jersey.
In addition to his leadership experience at four top universities, Bernhardt is recognized globally as respected scholar and innovative practitioner applying communication, marketing, and media to public health. In more than 100 scholarly publications and numerous invited presentations and keynote addresses, Bernhardt has examined the ways in which new communications tools and strategies can influence public health and the practice of medicine.  His research in this area has received millions in grant funding from leading agencies and foundations.
Bernhardt is the founder of several national nonprofit organizations, including the Alliance for Colleges and Schools of Communication and Journalism and the Society for Health Communication, and he serves on numerous organizational and editorial boards. He was inducted into six honor societies, including the Cap & Skull Senior Honor Society at Rutgers, and has received many awards for his scholarship and leadership, including the Everett M. Rogers Award for Excellence in Health Communication. At the University of Texas, he held both the DeWitt Carter Reddick and Walter Cronkite Regents Chairs in Communications.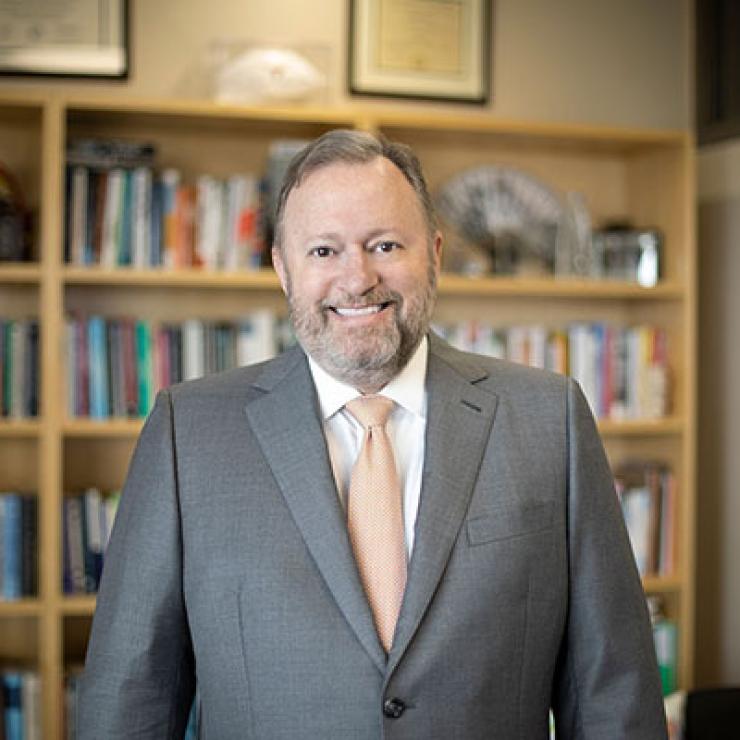 ---
About the College
Based in Boston, Massachusetts, opposite the historic Boston Common and in the heart of the city's Theatre District, Emerson College educates individuals who will solve problems and change the world through engaged leadership in communication and the arts, a mission informed by liberal learning. The College has 3,780 undergraduates and 670 graduate students from across the United States and 50 countries. Supported by state-of-the-art facilities and a renowned faculty, students participate in more than 90 student organizations and performance groups. Emerson is known for its experiential learning programs in Los Angeles, Washington, DC, the Netherlands, London, China, and the Czech Republic as well as its new Global Portals, with the first opening last fall in Paris. The College has an active network of 51,000 alumni who hold leadership positions in communication and the arts. For more information, visit Emerson.edu.
For more information contact
Michelle Gaseau