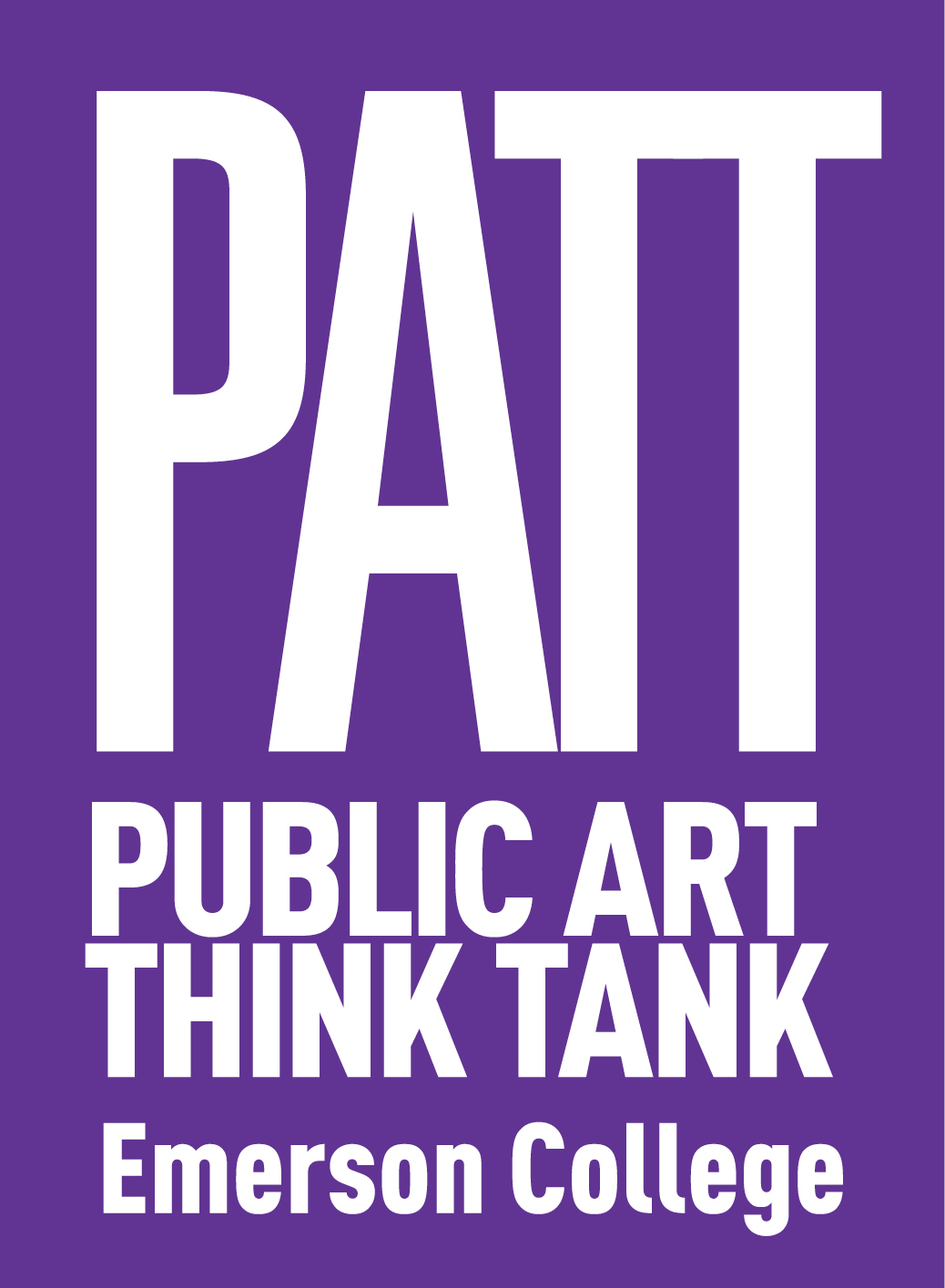 Vision Statement
Emerson College is committed to a public art initiative that will engage, enliven and enrich our city with works of art and experiences created for the public spaces in and around the Emerson campus and beyond. 
Values Statement
PATT seeks to involve and inspire communities. PATT offers experiences—not only objects—that engage people and extend multiple opportunities for interaction and participation. The intent is to occupy public spaces with artistic experiences that transcend and transform everyday life, and thereby change and even challenge the sites and audience members. 
Aligned with the College's commitment to civic engagement, PATT supports artworks that involve audiences in discourse about important societal issues such as those related to social justice. This commitment to civic engagement is furthered by partnership possibilities PATT pursues with other institutions and organizations. Emerson's public art initiative demonstrates the College's desire to be a good neighbor and dedication to local and global citizenship, enhancing civic and cultural life in the city of Boston and beyond.
Programs
PATT endeavors to offer all of its constituents a variety of engaging programming. We actively seek partnerships with other institutions and organizations, especially regional ones, to sponsor projects and events. Of particular interest are projects that provide Emerson College students and/or community groups with opportunities to participate and collaborate. The PATT initiative also features artists' residencies, and a range of events and activities including speaker series, symposia and artists' talks, and public performances that connect the Emerson community with its neighbors.