Pablo Medina is the author of eleven books, among them the poetry collection Points of Balance/Puntos de apoyo (2005) and the novel The Cigar Roller, which was a Book Sense Notable for 2005.
In 2008, Medina and fellow poet Mark Statman published a new English version of García Lorca's Poet in New York, which John Ashbery called "the definitive version of Lorca's masterpiece." Acclaimed as "lyrical and powerfully evocative" and "deserving a prominent spot in today's literature of exile," Medina's work has appeared in various languages, among them Spanish, French, German, and Arabic and in periodicals and magazines all over the world. Winner of numerous awards for his writing and teaching, Medina was on the board of AWP from 2002-2007, serving as Board President in 2005-2006.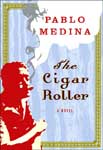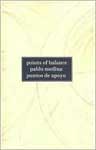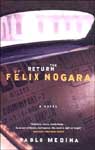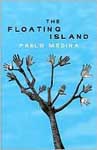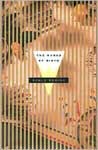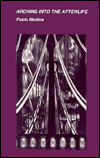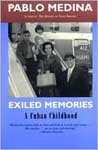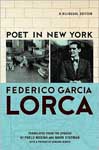 Education
A.B., Georgetown University
M.A., Georgetown University
Pork Rind and Cuban Songs (poems), Nuclassics and Science.
1975
Exiled Memories: A Cuban Childhood (memoir), University of Texas Press.
1990
Everyone Will Have to Listen (translations, with C. Hospital), Linden Lane Press.
1990
Arching into the Afterlife (poems), Bilingual Review/Press.
1991
The Marks of Birth (novel), Farrar, Straus & Giroux.
1994
The Floating Island (poems), White Pine Press.
1999
The Return of Felix Nogara (novel), Persea Books.
2000
Puntos de apoyo (poems in Spanish), Editorial Betania.
2002
The Cigar Roller (novel), Grove/Atlantic, Inc
2005
Points of Balance/Puntos de apoyo (poems), Four Way Books.
2005
Poet in New York/Poeta en Nueva York (translation, with Mark Statman), Grove/Atlantic, Inc.
2008
The Man Who Wrote on Water (poems), Hanging Loose Press.
2011
Cubop City Blues (novel), Grove/Atlantic, Inc.
2012
Calle Habana (poems and photographs, with Carlos Ord ez), PhotoStroud.
2013