The Office of Alumni Relations and the School of the Arts invite you to a very special, one-time-only viewing of Never Too Late: The Doc Severinsen Story, as well as an exclusive live Q&A with Doc Severinsen, Emerson Trustee Kevin S. Bright '76, and Dean Rob Sabal. 
The film will be available for a 24-hour on-demand viewing period (US only), beginning January 20 at 7 p.m. ET. On January 21, at 8:00 p.m. ET, join us for the live Q&A webinar. For access to both, reserve your ticket:
Contact our box office with any questions relating to reserving tickets: 
tickets

[at]

emersontheatres.org

title="Email Emerson Theatres"

Hours: Tuesday through Saturday, 12:00 p.m. to 6:00 p.m. (open until 8:00 p.m. on January 21)
Please note that your virtual access will be delivered via an email by sender "noreply [at] emersontheatres.org" and the subject line will read "Confirmation of Order Number XXXXXX".
About the Film
After three decades as the colorful bandleader to The Tonight Show Starring Johnny Carson, master trumpeter Doc Severinsen defies nature with a relentless schedule of touring and performing into his nineties. A beloved musical icon traces his groundbreaking career and personal trials underscoring a life of inspiration and obsession. Featuring rare archival footage, intimate interviews, new musical performances, appearances by Questlove, Arturo Sandoval, Chris Botti, and more. Runtime: 85 minutes 
About the Directors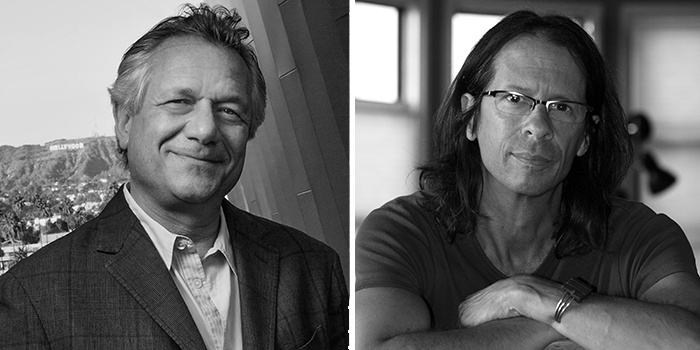 Kevin S. Bright '76 (left) is Executive Producer of the Emmy Award® winning television series Friends and directed over 50 episodes of the show including all 10 season finales. Among other television and film credits, Bright is Executive Producer of the documentary Best and Most Beautiful Things and is also the director of a forthcoming documentary on the Korean dog meat trade, Nureongi.
Jeff Consiglio (right) is an award-winning documentary filmmaker whose credits over 30 years include the Oscar-winning film Inocente, the Oscar®-nominated film Wardance, Peabody winner Life According to Sam, and more. Never Too Late is the feature directorial debut for both directors.