Residency features class visits, a workshop, and a public panel with Tania Bruguera
Announcement
Boston, MA —
Emerson College's Public Art Think Tank (PATT), the college's initiative for public art on campus, is proud to present Mexican-American performance artist Emilio Rojas as their Fall 2022 artist-in-residence. PATT supports art experiences that involve audiences in discourse about important and timely issues such as those related to social justice. 
 
The residency is organized in conjunction with the multi-media exhibition Tracing A Wound Through my Body, showcased at multiple locations across the College campus and on view until November 6, 2022. PATT is supporting a one-week residency which includes class visits, a performance art workshop, exhibition catalog release reception, and culminating in a public panel discussion, "Border Pedagogies, Queer Kinships, and Archival Resonances: Tania Bruguera and Emilio Rojas in Conversation," on November 5, 2022. A reception, held at Emerson Contemporary's Media Art Gallery, will follow the panel. 
 
The panel event highlights the newly released bilingual exhibition catalog. Featured are Emilio Rojas and Cuban artist and activist Tania Bruguera in conversation on the threads that intertwine their artistic practices. Departing from the atemporal and overlapping sections that compose the exhibition and catalog on Rojas works: "the cut, the line, the scar, and the corpus," Bruguera and Rojas will trace the intersections of border pedagogies, queer kinships, and archival resonances.
The exhibition catalog Emilio Rojas: Tracing a Wound Through my Body (Emerson Contemporary, 2022) is available in a print-on-demand format via Amazon, or digitally through an open-source link. It features an introduction by Michiko Okaya and Néstor Armando Gil Carmona, new poetry by Emilio Rojas and Pamela Sneed, an interview with Ernesto Pujol, and essays by Valeria Luiselli, Ethan Madarieta, Laurel V. McLaughlin, Rebecca Schneider, and Mechtild Widrich with Andrei Pop.
WHAT "Border Pedagogies, Queer Kinships, and Archival Resonances: Tania Bruguera and Emilio Rojas in Conversation." The conversation will be moderated by guest curator and Artspace New Haven Director of Curatorial Affairs Laurel V. McLaughlin. 
Event is open to the public and free, but RSVP is required.
WHEN: Saturday, November 5, 7:00 to 8:30 p.m. Doors open at 6:30 p.m.
Dessert Reception to follow at Emerson Contemporary's Media Art Gallery.
WHERE: Bill Bordy Auditorium and Theater, 216 Tremont Street, Boston, MA 20116
This event is generously supported by the Public Art Think Tank, the School of the Arts, and Emerson Contemporary.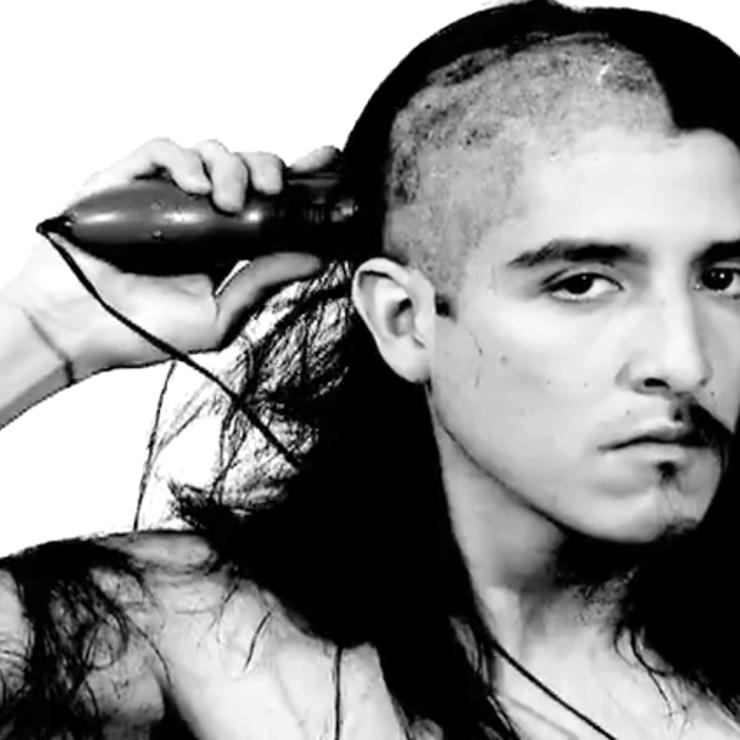 ---
About Emilio Rojas
Emilio Rojas is a multidisciplinary artist and poet working primarily with the body in performance using video, photography, installation, public interventions, and sculpture. As a queer, Latinx immigrant with Indigenous heritage, it is essential to his practice to engage in the postcolonial ethical imperative to uncover, investigate, and make visible and audible undervalued or disparaged sites of knowledge, narratives, and individuals. He utilizes his body in a political and critical way, as an instrument to unearth removed traumas, embodied forms of decolonization, migration, and poetics of space. 
 
Emilio holds an M.F.A. in Performance from The School of the Art Institute of Chicago, and a B.F.A. in Film from Emily Carr University in Vancouver, Canada.
About Tania Bruguera
Tania Bruguera was born in 1968 in Havana, Cuba. Bruguera, a politically motivated performance artist, explores the relationship between art, activism, and social change in works that examine the social effects of political and economic power. By creating proposals and aesthetic models for others to use and adapt, she defines herself as an initiator rather than an author, and often collaborates with multiple institutions as well as many individuals so that the full realization of her artwork occurs when others adopt and perpetuate it. She expands the definition and range of performance art, sometimes performing solo but more often staging participatory events and interactions that build on her own observations, experiences, and interpretations of the politics of repression and control. 
Bruguera attended art schools in Havana, including the Instituto Superior de Arte (1987–92), and received an MFA from the School of the Art Institute of Chicago (2001).
About the Public Arts Think Tank (PATT)
Emerson College's Public Art Think Tank (PATT) seeks to involve and inspire communities. PATT offers experiences—not only objects—that engage people and extend multiple opportunities for interaction and participation. The intent is to occupy public spaces with artistic experiences that transcend and transform everyday life, and thereby change and even challenge the sites and audience members. Aligned with the College's commitment to civic engagement, PATT supports artworks that involve audiences in discourse about important and timely issues such as those related to social justice. This commitment to civic engagement is furthered by partnership possibilities PATT pursues with other entities. Emerson's public art initiative is aligned with the College's desire to be a good neighbor and its dedication to local and global citizenship, enhancing civic and cultural life in the city of Boston and beyond.
About the College
Based in Boston, Massachusetts, opposite the historic Boston Common and in the heart of the city's Theatre District, Emerson College educates individuals who will solve problems and change the world through engaged leadership in communication and the arts, a mission informed by liberal learning. The College has 3,780 undergraduates and 670 graduate students from across the United States and 50 countries. Supported by state-of-the-art facilities and a renowned faculty, students participate in more than 90 student organizations and performance groups. Emerson is known for its experiential learning programs in Los Angeles, Washington, DC, the Netherlands, London, China, and the Czech Republic as well as its new Global Portals, with the first opening last fall in Paris. The College has an active network of 51,000 alumni who hold leadership positions in communication and the arts. For more information, visit Emerson.edu.
For more information contact
Michelle Gaseau