Boston, MA —
Emerson Contemporary, Emerson College's platform for presenting contemporary visual art, presents a new exhibition "I: An Intimate Reflection," on view in the Media Art Gallery at 25 Avery Street, through December 12, 2021. The presentation includes a broad range of media by Boston-based emerging artists such as photography, steel sculpture, acrylic painting, digital video, and hand-sewn mixed media installations. Open to the public, gallery hours are Wednesday through Friday, 12:00 p.m. to 7:00 pm. Masks are required.
"I: An Intimate Reflection," aims to digest the tangible and intangible aspects of identity. In showcasing highly individualized works, the exhibition presents a space to consider subjective differences in intersectional approaches, as well as means for exploring how implicit biases may be challenged or fostered for change. Objects are obscured, enlarged, exaggerated, and adapted into gestures of bold authenticity with compelling internal and external realities. By providing expressive, autobiographical and philosophical approaches, the selected artists reveal the vulnerability of producing art in order to reclaim their identity and help others do the same.
The exhibition is curated by fourteen undergraduate students in conjunction with a Visual Media Arts course, "Curating Contemporary Art," taught by Dr. Leonie Bradbury, Distinguished Curator-in-Residence. Students are responsible for all aspects of the exhibition, including: exhibition design, building a website, loan agreements, the object checklist, educational materials, social media assets, and press materials.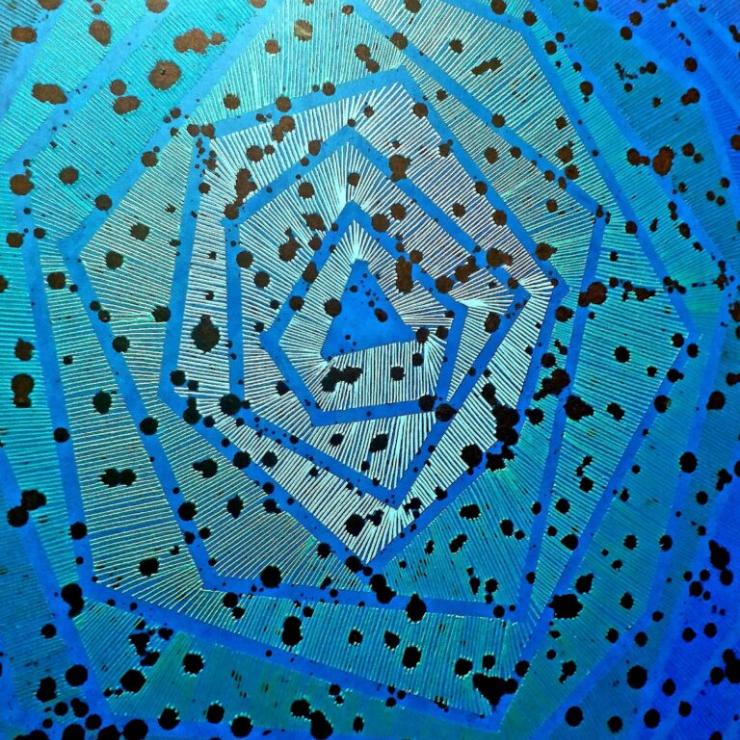 ---
About the Exhibition
Emerson Contemporary issued a public call for emerging artists in the Boston area. The following 10 artists are showcased: Semaj Campbell, Willoughby Lucas Hastings, Asma Khoshemer, Billy Lyons, Emily Manning-Mingle, Bridget Mara-Williams, Elizabeth (Liz) Rennie, Stephaine Van Riet, Neetu Singhal, and Zhiqian Wang.
Curators
Hadley Breault, Cameron Carleton, Maxwell Gaan, Leah Heath, Isabella Kulukundis, Alyssa Raine Lara, Taina Millsap, Aidan O'Flaherty, Kresha Sewani, Daria Shulga, Paige Thomas, Henry Tyndall, Mariely Torres-Ojeda, Madeline Wendricks.
About the Artists
Semaj Campbell's photographic series challenges preconceived notions of Blackness with striking stills reminiscent of Neoclassical paintings. Providing a space for empowerment and celebration, Campbell explores the reclamation of the Black Gaze where the past and present overlap to form a sense of familiarity and connection. Read more about the artist at: semajcampbellphotography.com
Willoughby Lucas Hastings' mixed media, Do you know what it means to be posh? meshes white jeans and Nantucket Reds in a textile wall relief. Drawing from Hastings' personal experience, she critiques the prevalent mistreatment of workers in the service industry and the assumptions about them. In arranging the clothing associated with the upper class as a communal table cloth, Hastings challenges the dominant class structure in the United States. Read more about the artist at: willoughbylucashastings.com/
Asma Khoshmehr's augmented reality and photography series, Act 6 explores the impact of child and forced marriage of women in Tanzania. The series aims to expose the harmful stereotypes that depict women as subhuman and reflect on the artist's personal experience. The augmented reality component enables viewers to understand the story depicted from a different perspective. 
Billy Lyons' Weather Advisory depicts his struggles with mental health and depression in a vibrant acrylic on canvas painting. Reminiscent of 90's hip-hop and graffiti, Lyons' whimsically portrays his tragic personal life story with an image of a thunderstorm and an iconic Mets hat. While the subject of Lyons' work is often dark and serious it is juxtaposed with his use of color, expressing the complexities of our memories and the importance of reflecting upon them. Read more about the artist at: billytlyons.com
Emily Manning-Mingle utilizes repurposed clothing, crayon, and acrylic paint in her highly intricate work to communicate with viewers. Pairing rigid and fluid lines is one way she does this. Her series is also incredibly personal, in a manner that echoes the way someone's clothing – particularly those articles closest to the skin – becomes enmeshed with our memory of them, especially after they've gone. Read more about the artist at: manningmingle.weebly.com/
Bridget Mara-Williams is a third generation foundry person. Counteracting the highly male field, her steel and aluminum works You Don't Want a Haircut and Check For Dirt Under Nails exaggerates the size and scale of traditionally feminine products making her presence felt and seen. Despite this duality of feminine marginalization in masculine authority, Mara-Williams transforms austerity into comical and wholesome installations.
Elizabeth (Liz) Rennie's Could We Ever and All Behind Me explores the feelings of displacement and otherness by highlighting both the connection and disconnection between mixed media objects. Individually, the materials might seem unusual for a work of art, such as the shower rod in All Behind Me, however, when placed together they are cohesive. While her work is unquestionably reflective of the artist herself, it asks the viewer to reflect on their own identities as they sort through the various materials. Read more about the artist at: elizabethrennie.com
Stephaine Van Riet captures an intimate reflection of her relationship with her grandmother who is suffering with memory loss through her detailed oil paintings, Disconnected I and II. Both pieces craft a highly personal narrative, however, explore the undeniable fragility of memories and family ties that can feel relatable to many. Read more about the artist at: stephanievanriet.com/
Neetu Singhal presents two vibrant silk screen paintings on canvas, A Womb and Blue Dimensions. Blending neuroscience and spirituality, Singhal expresses a desire for deeper connections and more accepting communities, while she comments on the complexity of achieving this. Currently, she is researching the potentially positive synesthetic and transcendent effects that spiritual practices in combination with the effects of color may have on individuals on the Autism Spectrum, with Down Syndrome, or with ADHD.
Zhiqian Wang acknowledges the tendency to characterize ourselves and each other in limited ways. In a digital video of her own art installation, Yellow, the artist interrogates this position and welcomes dismantling how we think about and see the world. Her arrangement of a stack of bananas within a gallery space presents infinite questions which challenge our inherent artistic language. Read more about the artist at: zhiqianwang.myportfolio.com
About the College
Based in Boston, Massachusetts, opposite the historic Boston Common and in the heart of the city's Theatre District, Emerson College educates individuals who will solve problems and change the world through engaged leadership in communication and the arts, a mission informed by liberal learning. The College has 3,780 undergraduates and 670 graduate students from across the United States and 50 countries. Supported by state-of-the-art facilities and a renowned faculty, students participate in more than 90 student organizations and performance groups. Emerson is known for its experiential learning programs in Los Angeles, Washington, DC, the Netherlands, London, China, and the Czech Republic as well as its new Global Portals, with the first opening last fall in Paris. The College has an active network of 51,000 alumni who hold leadership positions in communication and the arts. For more information, visit Emerson.edu.