VMA Production and Safety Guidelines and Agreement
This guideline contract is shared with students through all production classes, accessible as an Item on the VMA Production Portal and VMA page on Emerson.edu. Students are required to review this contract and submit their digital signatures every semester.
VMA Safety Guidelines and Agreement
VMA Productions Blog
Check out our workshops, announcements, policies, and other resources.
VMA Production Portal
Production Portal is the online platform through which the students may complete their safety forms apply for Emerson on-campus production permits and submit their insurance certificate requests for all productions.
Please contact the production support team (Homa Sarabi) with any questions or concerns regarding the use of the portal.
Instructions
You can review production portal information or take a look at our instructional videos for accessing and using our Production Portal.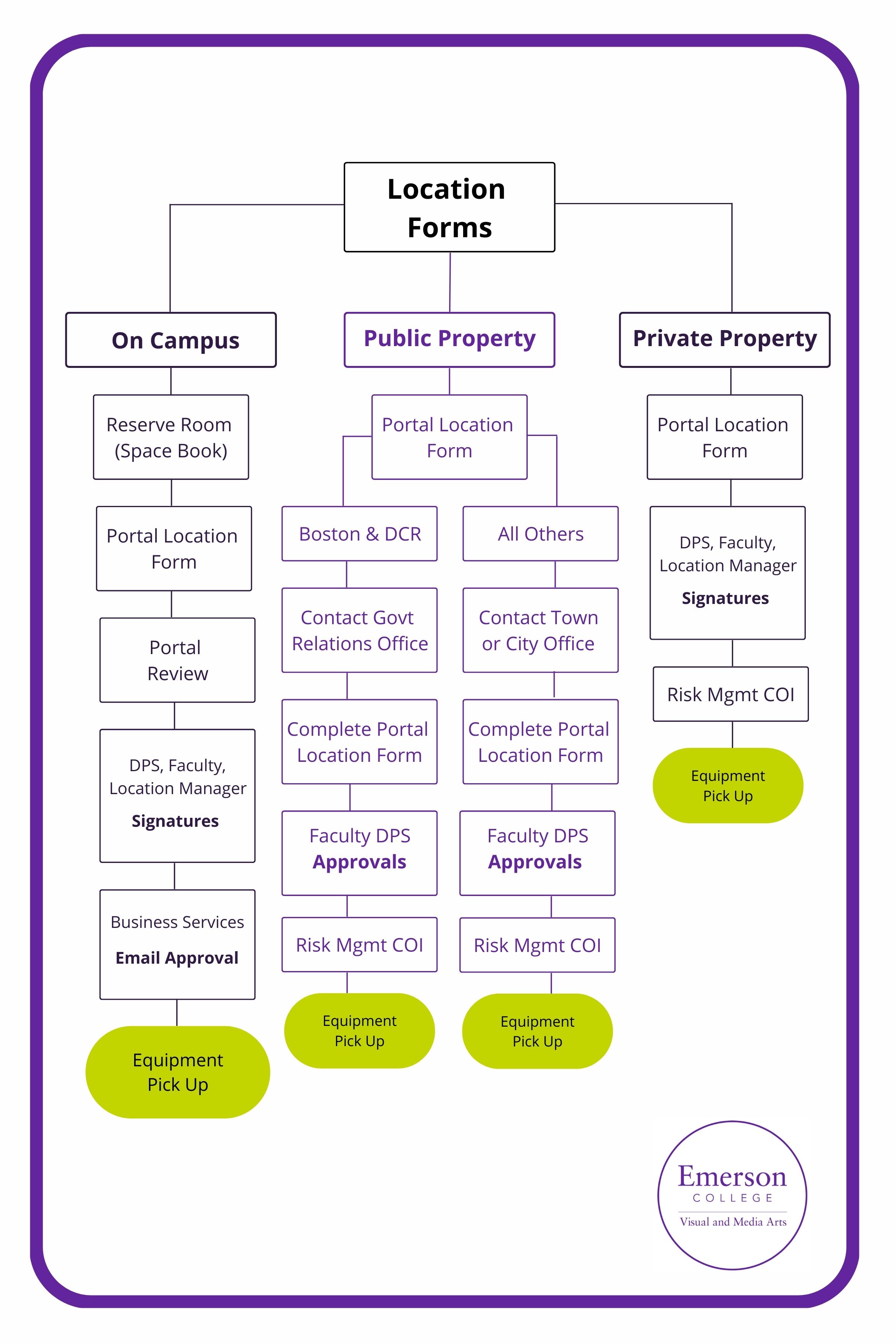 Emerson Production Facilities
Emerson College's Department of Media Technologies and Production (MTP) supports the Visual & Media Arts curriculum and the faculty and students with a wide array of video, audio, film, and new media facilities and equipment. MTP provides support to these facilities with a skilled professional staff of 22 and more than 150 students.