Keynote Speaker: Eddie Glaude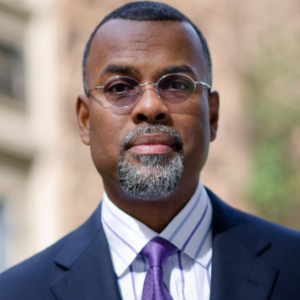 Eddie Glaude is the chair of the Center for African-American Studies and the William S. Tod Professor of Religion and African-American Studies at Princeton University. His most recent in book is Democracy In Black: How Race Still Enslaves The American Soul.
Note: To view a video of the Teach-in on Race panels and keynote, please click the titles below.
Schedule of Events: October 14, 2016
Keynote Address: 10:00 am–11:00 am
Sessions: 11:15 am–12:15 pm
Sessions: 1:45 pm–2:45 pm
Sessions: 3:00 pm–4:00 pm