Where Journalism Can Take You 
"A journalism major?" some will ask. "What are you going to do, work at a newspaper or TV station?" 
Perhaps, and neither would be a bad choice. But here's the thing: the skills of journalism reach far beyond reporting and editing the news. In this series, we will explore where journalism can take you, through discussions with Pulitizer-winning investigative reporters, industry-leading entrepreneurs, and multimedia storytellers focused on positive change in our communities.
Hosted and produced by the Department of Journalism at Emerson College, with support from the School of Communication and Alumni Association.
The Dialogues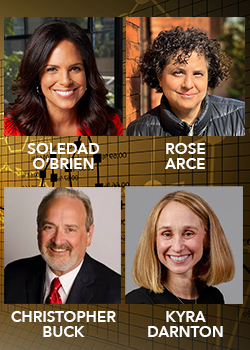 Depth & Breadth
February 17, 4:30 p.m. EST
As traditional newsrooms and networks continue to evolve under various pressures, some journalists are creating new media platforms that use documentary-style, authentic storytelling to report on social and economic justice or, as is more often the case, injustice. In this conversation, we will explore why new media platforms are vital to journalism, how they go beyond the frontline news to investigate the deeper issues, and what that means for the future possibilities of investigative and transformative journalism.
Past Dialogues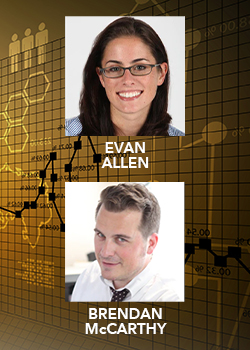 Investigation and Impact
September 30, 2021 6:00 p.m. EDT
For 14 months, a team of Boston Globe reporters investigated the nationwide trend of states' failures to keep dangerous drivers off the road, resulting in additional and at times fatal crashes. Their three-part report, published in August 2020, earned the 2021 Pulitzer Prize for Investigative Reporting. Two Emerson alumni were part of that team, and in this session we will speak with them about collaboration and coordination in a team with different skill sets, their paths since graduation, surprising challenges and obstacles to the work, and what keeps them motivated.
This dialogue is hosted in partnership with the Department of Writing, Literature and Publishing.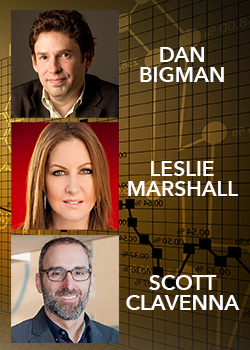 Entrepreneurship and Expertise
October 27, 2021, 6:00 p.m. EDT
While some journalists "zig" through the journalism in traditional newsrooms, others "zag" into business, creating consumer value with the skills of journalism and the spirit of entrepreneurship. In this session, we speak with three Emerson alumni—one a graduate of Emerson's Journalism program and two of Writing, Literature and Publishing—about how they got started on their different paths, the adjustments they've made along the way, and how their journalism training contributes to their business success.