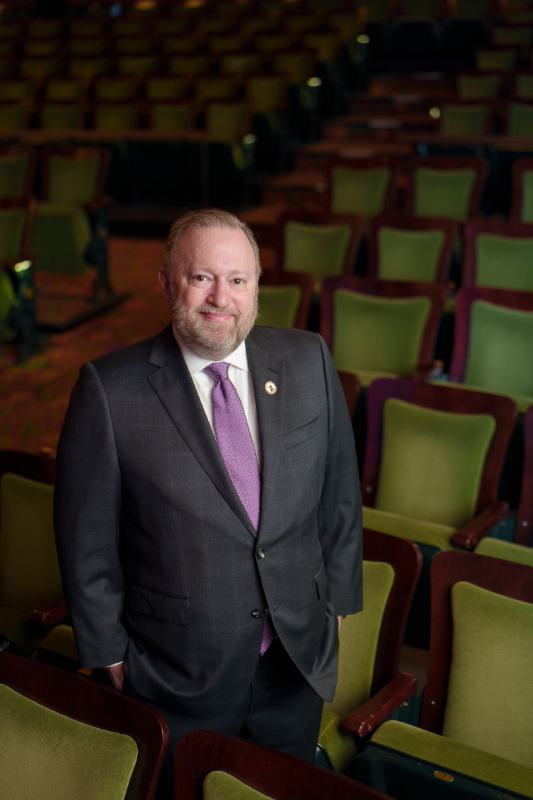 Dr. Jay Bernhardt is the 13th president of Emerson College, as well as an internationally-recognized leader in and scholar of health communication.
Prior to taking his post at Emerson on June 1, 2023, Dr. Bernhardt served as the 6th Dean of the Moody College of Communication at The University of Texas at Austin (UT), where he held the Walter Cronkite Regents Chair and the DeWitt Carter Reddick Regents Chair in Communication. He also was the Founding Director of the UT Center for Health Communication.
Before UT, Dr. Bernhardt served as Chair, Professor, and Center Director at the University of Florida in Gainesville, and previously served on the faculty of Emory University in Atlanta and the University of Georgia in Athens. From 2005 to 2010, Dr. Bernhardt led health communication, marketing, media, and partnerships at the U.S. Centers for Disease Control and Prevention, serving as Director of the National Center for Health Marketing.
Dr. Bernhardt serves on numerous national boards and editorial boards. He is a member of six honor societies and has received numerous awards for his scholarship and leadership.
A bachelor's graduate of Rutgers, the State University of New Jersey, Dr. Bernhardt earned a Master of Public Health degree from Rutgers, and a Ph.D. in public health with a focus on health communication from the University of North Carolina at Chapel Hill.