2021 Teach-In: October 28 and 29
Creating Community
In a nation beset by inequality, racism, a pandemic, and a variety of other challenges, how do we become better citizens? How do we generate actions to address race relations—not just at Emerson, but in this country and around the world? Join us as we explore ways to combine leadership, critical thinking, culture, and activism, and share ideas about using courage and knowledge to change the world.
The 2021 Fall Teach-In on Race was a virtual two-day event on October 28 and 29. The theme of this year's Teach-In on Race was "Creating Community." It will feature "Drawing Social Justice—How Your Art Can Help Change the World," a keynote address by Tak Toyoshima, creator of the comic strip Secret Asian Man. Panels with students, faculty, and special guests followed, encouraging meaningful discussion around issues of race and racism on campus and beyond.*
Panel topics included:
Anti-Asian hate: It's wrong and it's racist. Why is that so hard to understand? 
What exactly is Critical Race Theory? Why is it controversial? Is it really taught in schools? 
How do artists address race and identity in their work? What are the advantages and/or disadvantages? What audiences do they hope to reach?
Does everyone deserve access to education? How might we reimagine justice?
*The keynote address was made available to the public and recorded. Panel discussions are reserved especially for the Emerson community.
Fall 2021 Teach-In Panels
View details about our panels from October 28 and 29, including YouTube links for watching recorded sessions.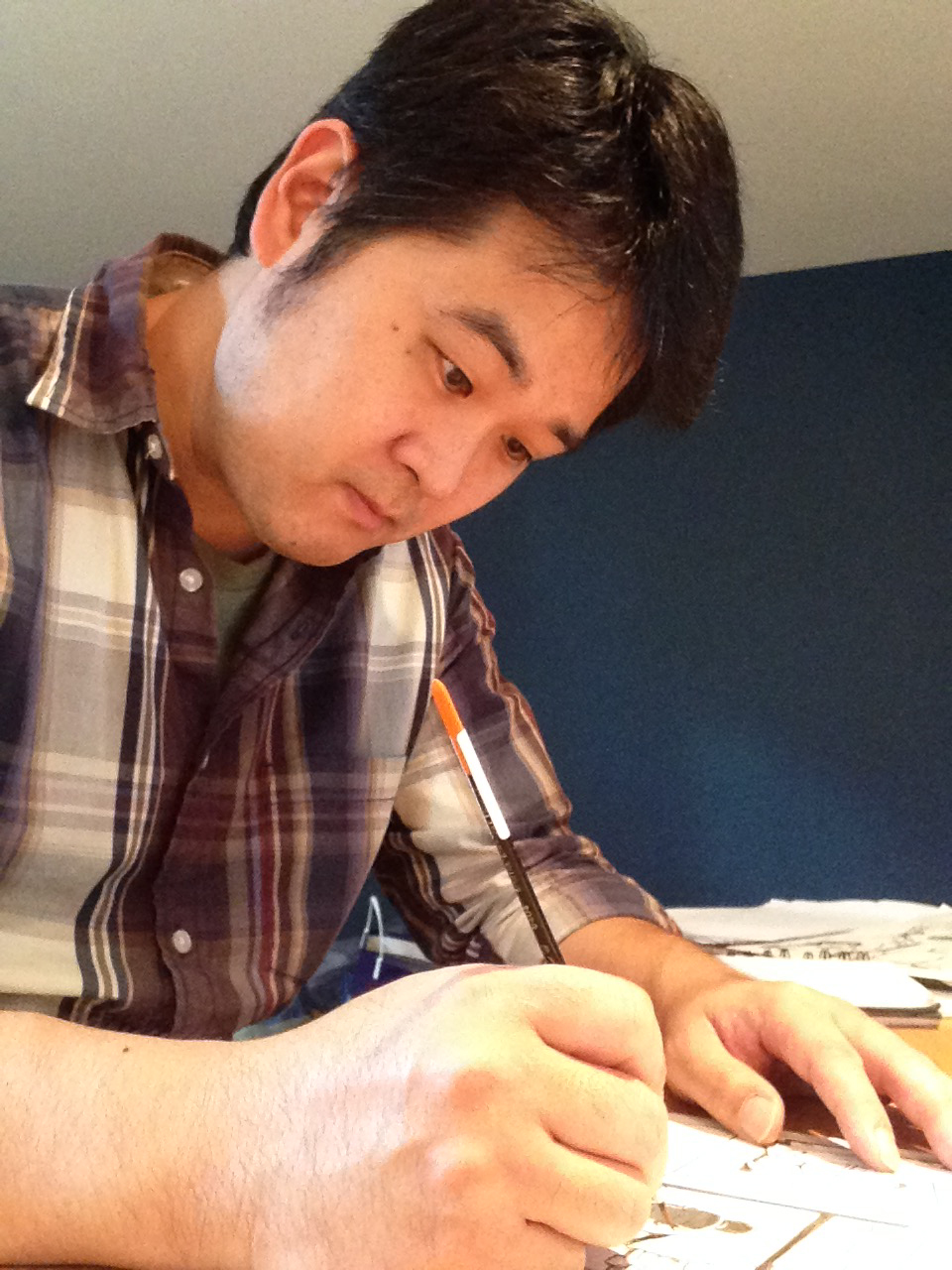 Keynote Speaker 
Tak Toyoshima is the artist/creator of the comic strip Secret Asian Man. Starting as a two-page monthly in a Boston-based arts magazine, Secret Asian Man became a weekly comic strip for the next six years. In the fall of 2006, Secret Asian Man was scouted by United Features Syndicate (Peanuts, Dilbert, and Boondocks) and developed to launch in July of 2007 as the first Asian American comic strip since the days of Bruce Lee and Charlie Chan. Toyoshima has worked on many comic art related projects and publications in support of marginalized communities, including: Secret Identities: An Asian American Superhero Anthology; New Frontiers: The Many Worlds of George Takei; APB: Artists Against Police Brutality; and, most recently, Kwok, a self-published short story fundraiser to assist Asian seniors in the wake of the surge of anti-Asian violence. He also teaches a weekly comics and sequential arts class to middle school aged kids in Massachusetts' south shore area. Toyoshima was born and raised in  New York City's Tribeca on the borders of SoHo, Chinatown, and Little Italy. This breeding ground for creativity and multi-cultural experiences provided a solid foundation for him to become the confused artist he is today.