This visual describes a pattern of behaviors exerted by one person to have power and control over another person. This behavior can occur in friendships, family, romantic, academic, professional, and social relationships. It is not mutual. These behaviors include child abuse and neglect, sexual assault and harassment, abusive relationships and bullying, stalking and threats, and identity-based harm.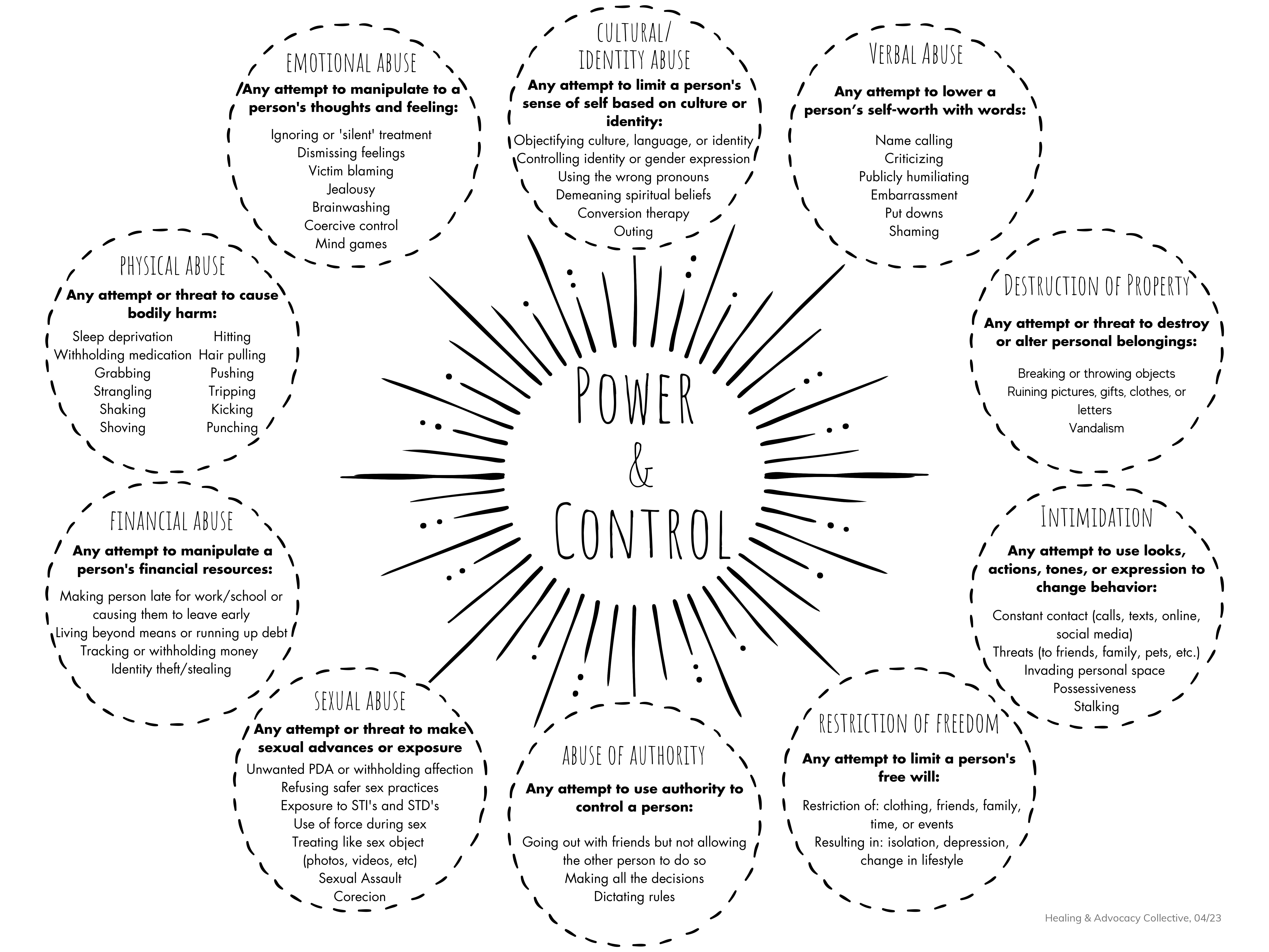 These things are rooted in power and control, take away a person's choice, and make consent impossible.
No one should make you feel like you can't be yourself or that decisions are not consensual.
It's not your fault.
We believe you.
If you or someone you know has been impacted by power-based interpersonal violence (PBIV), has questions, or is looking for support there are many resources available.
PBIV is an outcome of power and control at systemic levels that maintain discrimination and oppression.