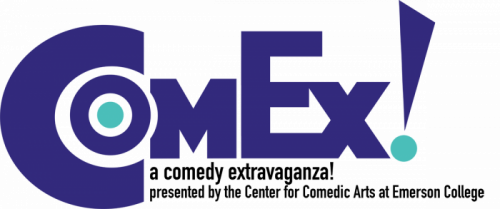 The Center for Comedic Arts at Emerson College is proud to present its annual Comedy Extravaganza, a.k.a. ComEx!
ComEx! is an annual festival presented by the Center for Comedic Arts @ Emerson College. Events include:
The Comedic Arts Showcase featuring the sketch and improv talents of Comedic Arts juniors and seniors.
ComEx! Tonight, a student written and hosted late-night show featuring comedy professionals as guests.
ComEx! is an opportunity for the community to come together, share some laughs, and celebrate the vast array of talent we have on campus.
Upcoming Festivals
We have no upcoming events at this time. Stay tuned for future updates!