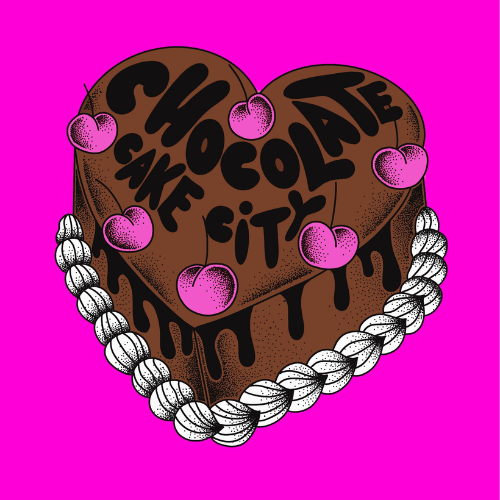 Chocolate Cake City
Founded in 2002, Chocolate Cake City is a sketch comedy troupe which brings together writers, actors, and film and production students from all majors to collaborate and produce a comedy show. Its aim is to explore comedy's many forms and thus create a varied, original, and most importantly, funny show.
Claim to Fame: Brokeback to the Future viral video, a satirical compilation trailer, which garnered over 6 million views.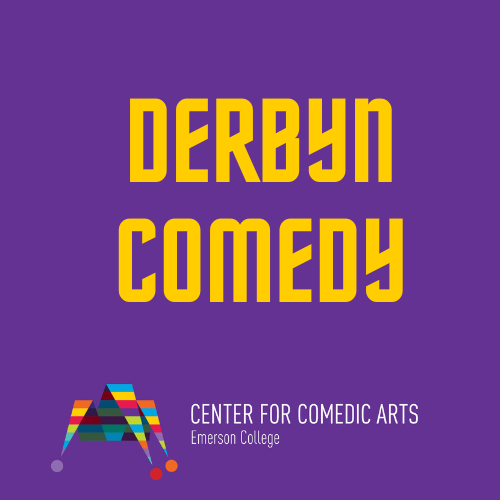 Derbyn
Recognized in Spring 2016, the purpose of Derbyn and the Drakefish is to create jokes, embrace creativity, and promote goodwill. The troupe focus on both live and video sketch comedy.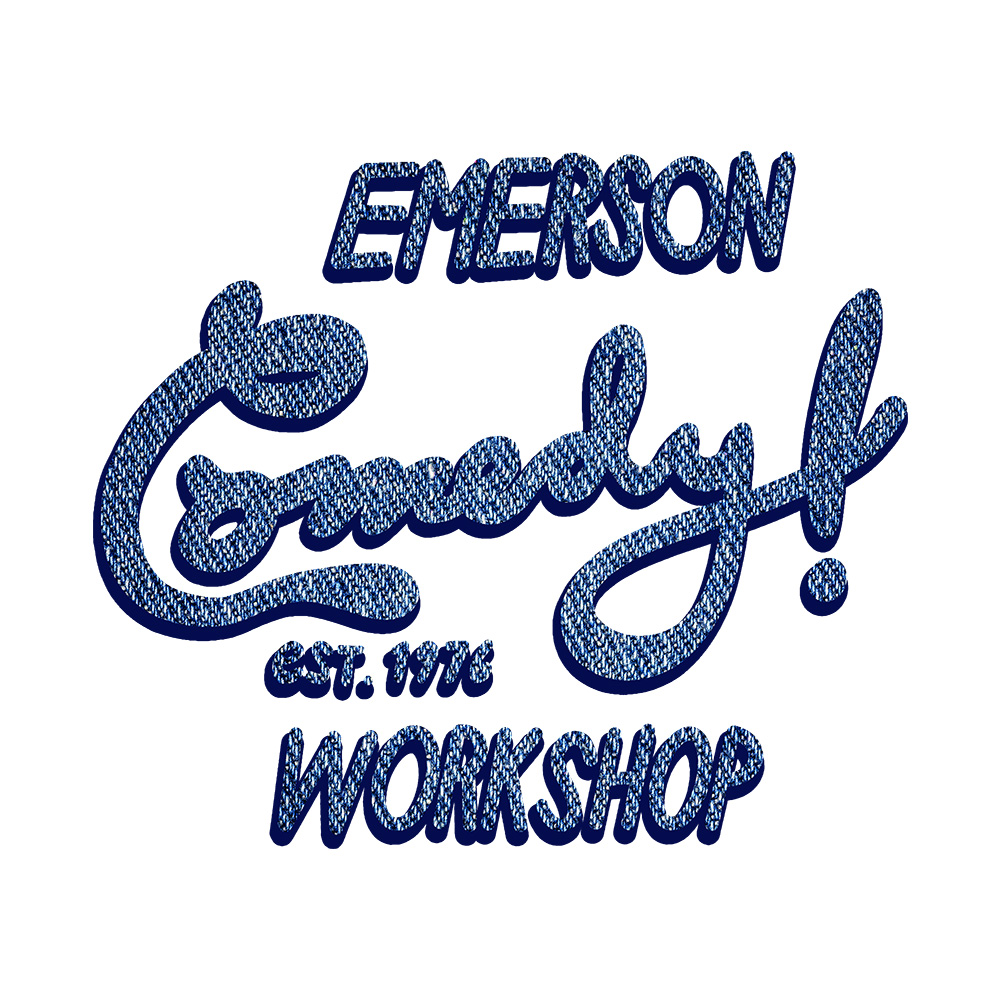 Emerson Comedy Workshop
Emerson Comedy Workshop (Emerson's oldest comedy troupe founded by Denis Leary and Eddie Brill in 1976) is a sketch troupe that does live sketch, video, and animation! We all know how to play chess and do a backflip. We go on a yearly retreat where we all hug and stuff! We hold auditions every semester looking for writers/performers/best friends. 
Social Media:
Claims to Fame: Two time champs of the Comedy Troupe Basketball Tournament (2018 and 2019), Jay Leno auditioned and didn't get in, known for animated sketch.
Notable Alumni: Denis Leary (Rescue Me; The Amazing Spider-Man; Ice Age), Eddie Brill (The Late Show with David Letterman; Louie; Comedy Central Presents), and Opus Moreschi (The Colbert Report).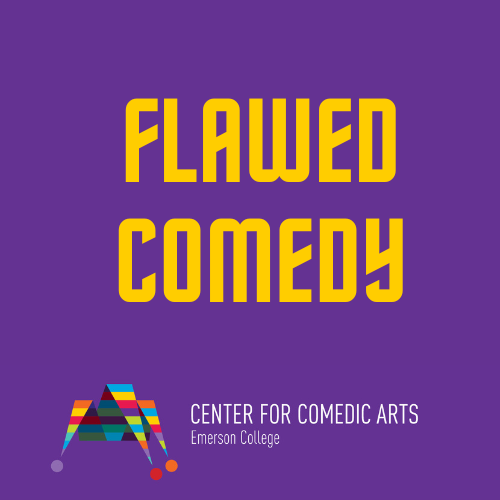 Flawed was found in 2016 to combat the dominantly white male comedy scene at Emerson. It creates a space for WOC to create comedy of higher thinking. It is a non-audition troupe that strives to be multi-modal to make space for each member's ideas and aspirations.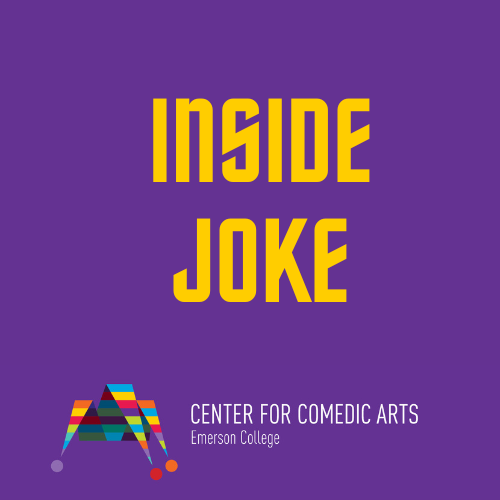 Inside Joke
Founded in 2014, Inside Joke is a student organization that gives stand-up comedians at Emerson the chance to perform for their peers, engage with their community, and hone their craft. It provides a platform for students to gain experience in the world of stand-up comedy, in a helpful and supportive environment.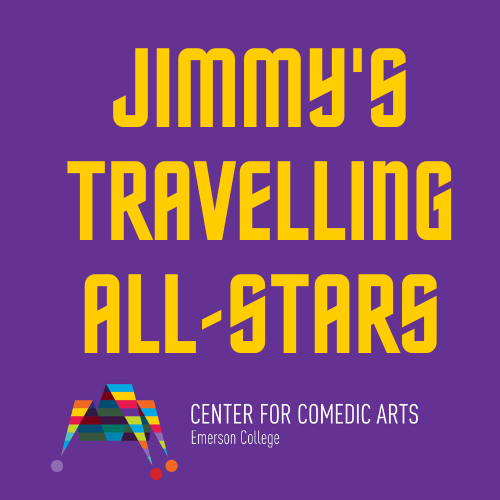 Jimmy's Traveling All-Stars
Founded in 2000, Jimmy's Traveling All-Stars is a sketch comedy group based at Emerson College in Boston, MA. Jimmy's specializes in Character based sketches and a commitment to traveling and performing outside of the Emerson community.
Claim to Fame: Recipient of the one and only EVVY award for outstanding sketch group.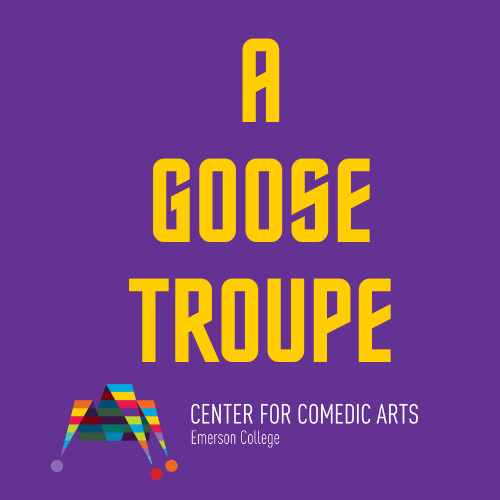 Founded in 2012, Police Geese is a student sketch comedy troupe that places an emphasis on do-it-yourself stage and video production, as a way of showcasing alternative and unique voices of its members. The troupe encourages comedians at any experience level to take comedic and creative risks in a safe, friendly, free-speech environment.
Claim to Fame: Police Geese comedy is weird, punk, and usually politically incorrect. If it's funny, it's funny. The troupe also isn't afraid to use comedy to tackle what we see is wrong in society.
Notable Alumnus: Gene Meyer, Emerson College Student of Distinction 2014.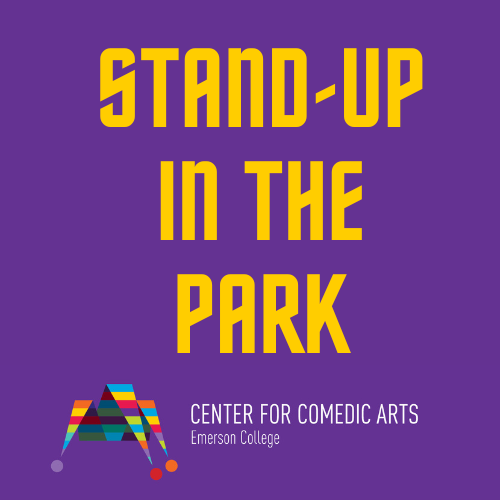 Stand Up in the Park
"Stand-up in the Park" is an hour-long comedy show that features skits from 10 Emerson students that occurs at 12 p.m., 4 p.m., and 8 p.m. in the park every Friday.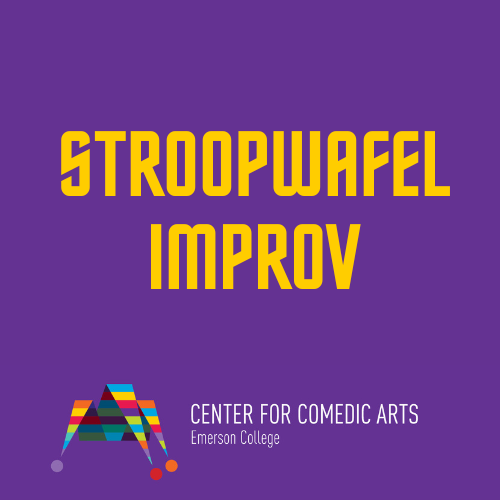 Stroopwafel
Formed at Emerson's Kasteel Well, Stroopwafel is Emerson's only short form improv troupe. Our mission is to never say no; exploring the wild, gross and fun ideas our audience throws out for us. Stroop is all about play! 
Social Media:
Claim to Fame: Stroopwafel has placed in ImprovBoston's College Comedy Festival every year of the past three years.
SWOMO (Swolen Monkey Showcase)
This improv comedy group was founded in 1985 and goes by SWOMO now! We perform improvised shows throughout the year on campus, around Boston, and at various colleges and festivals in the northeast. In addition to doing improv, we also write and perform in an original play every semester. Auditions are held each semester for students interested in exploring improv comedy in a collaborative environment.
Social Media:
Claim to Fame: Our fans lovingly refer to our style of improv as "adventure-prov".
Notable Alumni: Anthony Atamunik (Broad City, 30 Rock, The President Show), Daniel Scheinert (Swiss Army Man), and many more.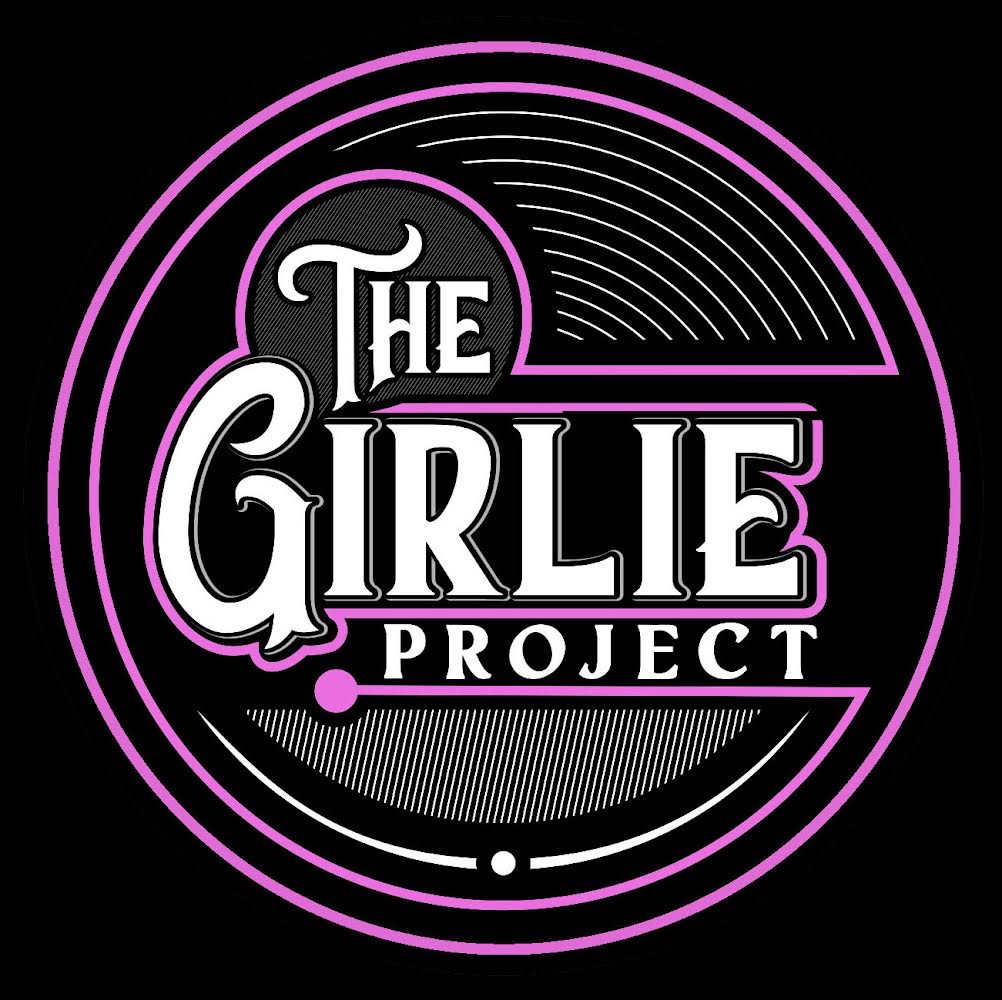 Founded in the spring of 2005, the purpose of The Girlie Project is to promote female performers, writers, and directors in the world of comedy. Membership is open to both women and men of all majors to create monologues, sketches, films, dances, and more in a non-competitive environment. Unofficial troupe motto: Pizza rolls, not gender roles.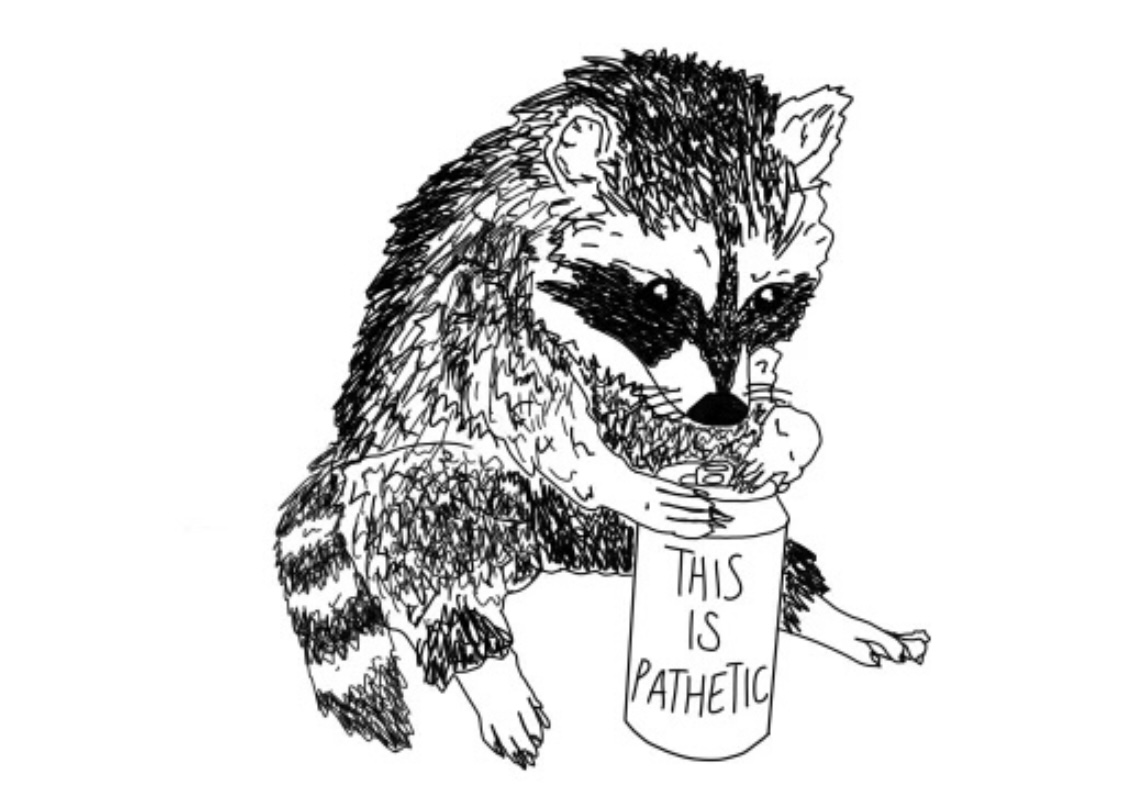 Through the art of improv, This is Pathetic explores the irrational, unconventional, and even uncomfortable aspects of life. By placing these life events in an experimental comic atmosphere, it is easier to understand just what we never want to.
Claim to Fame: This Is Pathetic is Emerson College's only all long-form improvisational comedy troupe.
Notable Alumni: David Cross (Arrested Development), Laura Kightlinger (SNL), Quinn Marcus (Girl Code), etc.