The Marlboro Institute puts the "I" at the center of your education, one that is Individualized, Interdisciplinary, Inquiry-based, and Integrative in approach with respect to the different liberal arts disciplines on offer and their connectivity to the arts and communication strengths of the College.
Emerson is a four-year college that provides students with a rich and diverse liberal arts education. In Fall 2020, Emerson strengthened this commitment through an alliance with Marlboro College, bringing 18 new full-time faculty to Emerson and establishing the Marlboro Institute for Liberal Arts and Interdisciplinary Studies. Through a new 4-year self-designed interdisciplinary major, Emerson builds on Marlboro College's commitment to inquiry-based, student-driven education.
Emerson's liberal arts curriculum enables students to examine the world across diverse disciplines and perspectives that add depth and intellectual perspective to their professional and creative studies. In a world where media platforms and communication technologies are in almost constant flux, the liberal arts combined with the professional fields offer enduring lessons and deliver the foundational skills and knowledge that will position you for a variety of careers. Combining a foundation in public speaking and writing, two of Emerson's hallmarks, the liberal arts emphasize critical thinking, synthesis of ideas, and cross-disciplinary analysis.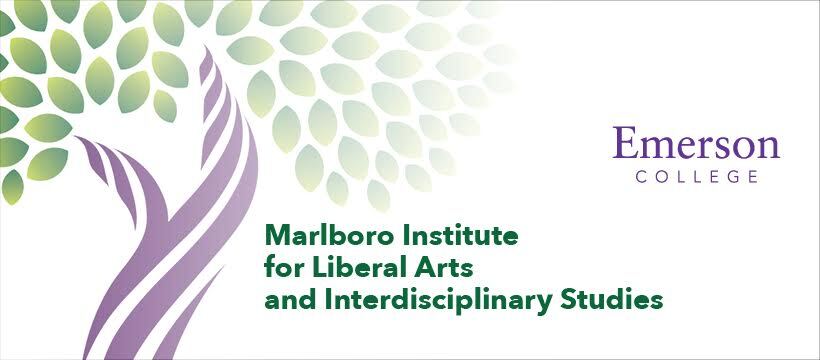 Curriculum & Requirements
Students are ensured adequate variety in course offerings so that they may uniquely tailor a program of study to their own interests.
Students can craft their own major, targeting exactly what they want to learn and explore.
The Emerson College Honors Program is an intellectual and creative community that integrates a challenging liberal arts curriculum and specialized study in the student's chosen field.
A liberal arts minor is an exciting way to enrich your educational experience and complement coursework in your major.
Do you have questions about our program? Talk to us.
Learn more about the leaders of the Institute.
Header photo credit: Brattleboro Reformer by Tristan Homewood