Emerson College holds a reputation for being a hub of educational innovation. Our online arts and communication graduate programs ensure your student experience leads to the skills and confidence you need to thrive in your future career.
Our intentionally designed courses, workshops, and seminars blend both independent study and collaborative learning through asynchronous and synchronous modalities.
MA in Business of Creative Enterprises (Online)
As Emerson's first-of-its-kind alternative MBA program, our online Business of Creative Enterprises MA program was designed for creative professionals looking to grow their careers by studying different types of leadership to ensure equity and social responsibility in any business.
Whether you're a marketing professional working at a Fortune 500 company, an aspiring entrepreneur looking to grow your business, or a buyer at a large fashion brand, this program is designed to teach you the best methods of leadership to ensure everyone has a seat at the table.
This versatile online master's program can be applied to almost any creative industry, including music, fashion, film and media, art and design, education and more.
MS in Communication Disorders (Online)
Speech@Emerson, our online master's in speech pathology, is designed to give you the critical problem-solving skills and hands-on experience to help clients of all backgrounds. This program boasts a family-centered approach and introduces you to a range of communication and language topics.
Speech-language pathologists are vital to improving the quality of life and safety for many individuals. The career is currently ranked No. 7 on U.S. News & World Report's 100 Best Jobs list.1
Emerson College's online Master of Arts in Marketing program prepares experienced and future digital marketers with a versatile set of skills that blend creative storytelling, data-driven strategy, campaign development, and powerful technologies.
MFA in Popular Fiction Writing & Publishing (Online)
Become an author with our Popular Fiction Writing and Publishing online MFA program. Our flexible graduate program allows you to work on your writing from virtually anywhere.
You will receive vital feedback on your work with online workshops, participate in literature seminars, and take publishing courses—all of which will fit your schedule. Become a better writer, explore the history of your genre, connect with a network of writers, and learn how to take the first steps toward publishing.
MFA in Writing for Film and Television (Online)
Emerson College's low-residency online Writing for Film and Television MFA program teaches you to become a versatile screenwriter. Explore different genres and emerging forms of media to enter the market with a competitive edge.
This is a progressive, low-residency program that brings together a community of writers for focused, rigorous instruction. Building on Emerson's long-standing Department of Visual and Media Arts, this program helps you refine your craft as writers for film, television, and other forms of media while building your professional portfolio.
Content Strategy Certificate (Online)
Our online Content Strategy certificate program equips you with the skills you need to develop and deploy effective, strategically crafted content that resonates with diverse audiences across all marketing channels.
Digital Marketing Certificate (Online)
Emerson College's online Digital Marketing certificate program connects the art and science of marketing. Skills in storytelling, branding, consumer behavior, social media, and analytics are developed to give you a solid foundation in digital marketing practices.
With this certification, you'll have a distinct advantage as a modern marketer and a competitive advantage in the job market.
Marketing Analytics Certificate (Online)
Our online Marketing Analytics certificate program equips you with the skills you'll need to employ descriptive, predictive and campaign measurement analytics for a range of strategic marketing applications.
Social Media and Digital Public Relations Certificate (Online)
Emerson College's online Social Media & Digital Public Relations certificate program equips you with the skills you need to break through the cacophony of messages that bombard us every minute of every day. You'll learn two-way engagement strategies that go beyond the standard press release.
Digital Content Management (Online Certificate)
Learn to write for SEO and manage content for startups, large companies, or your own business with our Digital Content Management (Online Certificate) program. Measure your content's analytics to determine its impact on your audience and develop new stories and strategies to resonate with your target audience.
MA in Digital Communication Leadership (Online)
Our asynchronous online Digital Communication Leadership master's program will help you take the next step in your digital communication, public relations, or marketing career.
You will gain the leadership skills needed to succeed as a manager and will fill in any knowledge gaps you may have in communication technology, user experience (UX), digital analytics, public relations, marketing and communication management, or marketing. Emerson's wide range of elective courses enable you to customize the program to fit your needs.
Emerson College's online Media Design MA blends art, technology, and community-based research to address social justice concerns, with students collaborating with organizations like the Red Cross and UNDP. Our entirely online program, housed in Emerson's renowned Engagement Lab, is ideal for artists aiming to drive civic change through design and provides you with flexible class schedules and diverse career opportunities without requiring GRE scores.
Journalism and Media Innovation (MA–Online)
Our cutting-edge online Journalism and Media Innovation MA immerses you in the dynamic world of modern journalism and media. This program is a gateway to careers in journalism, writing and communications, content marketing, freelancing, and more. Our 100% online and asynchronous format gives you the freedom to take courses on your own time. You'll receive mentorship from professionals and take electives to build a master's degree that's unique to you — helping you fulfill your career goals.
NC-SARA Participation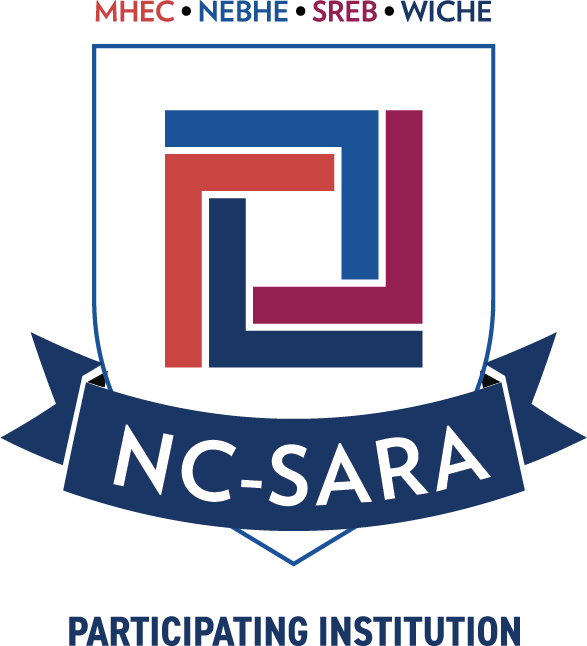 Emerson College has been approved to participate in the National Council for State Authorization Reciprocity Agreements.
NC-SARA is a national regulatory body for the delivery of online and distance education programs. Participating institutions must undergo an annual review and meet specific requirements focused on quality, institutional stability, compliance, and ensuring appropriate consumer protections for students. Emerson College is authorized by the Massachusetts Department of Higher Education and accredited by the New England Commission of Higher Education.